Are you up for the challenge?
Nothing to do over the Summer Holidays?
Then how about teaming up with your friends and doing something good in your neighbourhood.
It could be a project to tidy up an area of Louth or in your village, help a neighbour, work with a local charity or perhaps raise awareness of green issues. There are so many things you could do. Just dream up a project and GO RYTE for it.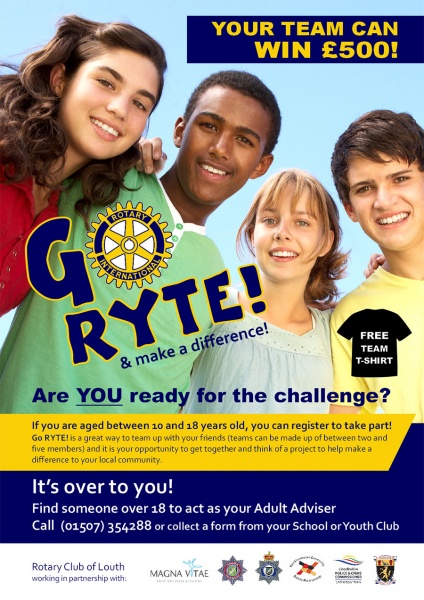 It's over to you!
How do I take part in Go Ryte?
Get together with your friends to make up a team of between 2 and 5 people.
Find someone over 18 to act as your Adult Adviser.
The deadline for 2020 - TBC
Who can enter?
Go Ryte is open to young people who live or attend school in Louth and surrounding villages.
Every entrant must be between 10 and 18 years old.
When will it take place?
Your projects should take place between 1st July and 1st September. But perhaps your project is so good that you'll keep on with it for much longer.
The Competition
You will receive free team T-shirts once you have registered.
Each Team must have an Adult Advisor who will coordinate with The Rotary Club of Louth.
Your Team will be given log books to keep track and record the project (Tip: include plenty of pictures)
At the end of September, the log books are sent to Louth Rotary.
Our judging panel will select the winning team based on projects that have benefited your community and what you have learnt along the way.
All members of teams who complete a GO RYTE project will receive a certificate.
The winning team will receive a prize of £500 as well as featuring in local press.
Need ideas for projects?
If you are stuck for ideas, don't worry. Once your team has registered you will receive an Adult Adviser Pack which is bursting with project ideas.
We are here to help!
Download the registration form here

GoRyte Updates
April 2019
The teams enjoyed a visit to the Louth Fire Station as part of the prizes given out in 2018.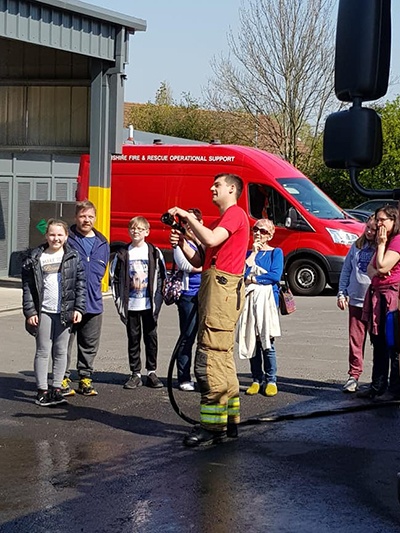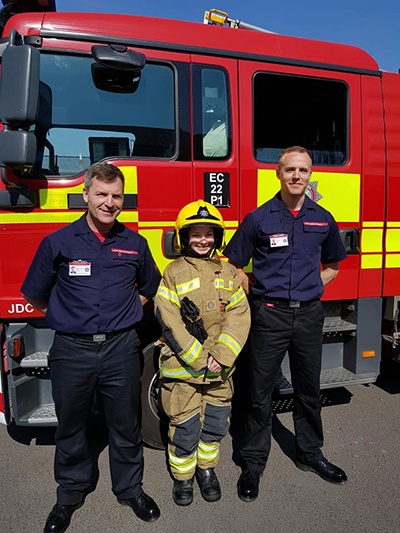 Divisional Commander Jason Lawley and his team welcomed the teams and their families for a tour of the station where they got a chance to dress up as a fire officer and to use some of the fire fighting equipment.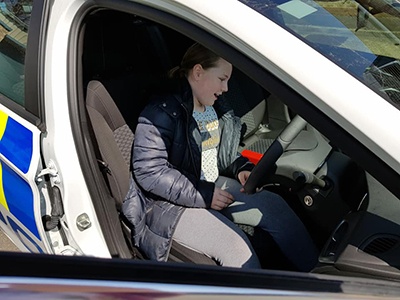 During the visit they also spent time in a Police car - luckily no one was arrested!!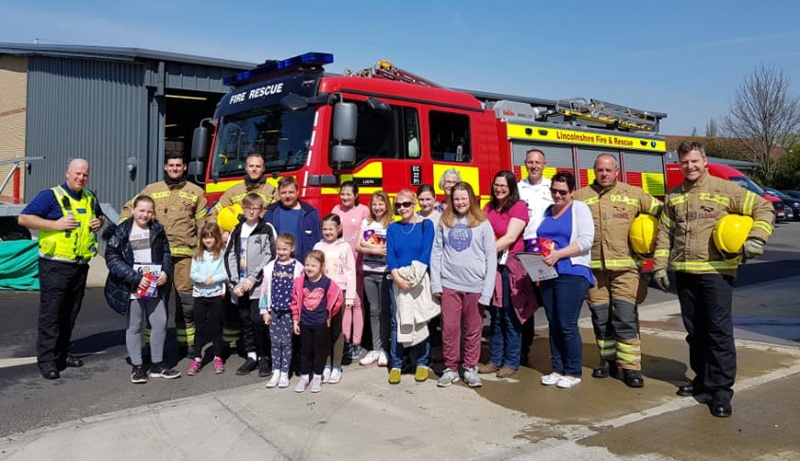 July 2018
BBC Radio Lincolnshire's "Melvyn in the Morning" helped promote GoRyte. He was joined by our first year's winning team Adult Advisor, Sara McKenna, of Louth's 13 plus Project Youth Centre.