Supporting Community - Wymondham Rotary Club Presents Cheque to Wymondham Dementia Support Group
President Antony presents a cheque to Wmondham Dementia Support Group.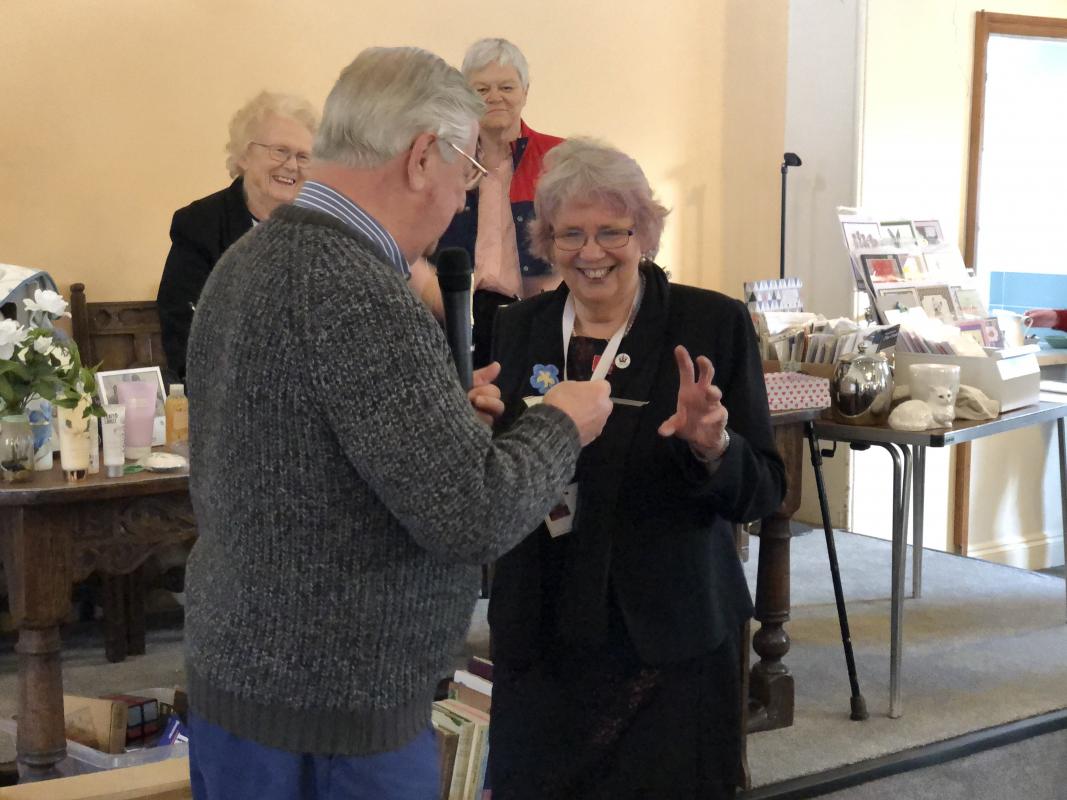 Tony Bussell, President of the Rotary Club of Wymondham, presented the Wymondham Dementia Support Group Organiser, Dianne Fernee, with a cheque for £500 to help with their running of the Pabulum cafe and other ventures.
The charity was founded about 10 years ago as a voluntary organisation, run to provide a safe, friendly and understanding environment for people living with dementia, their carers and family. The charities Patron is The Lady Dannatt MBE, and last year it was awarded the Queen's Award for Voluntary Service.