Weekly Newswire from Peter Race 16 January 2018
Ripon Rotary Club Weekly News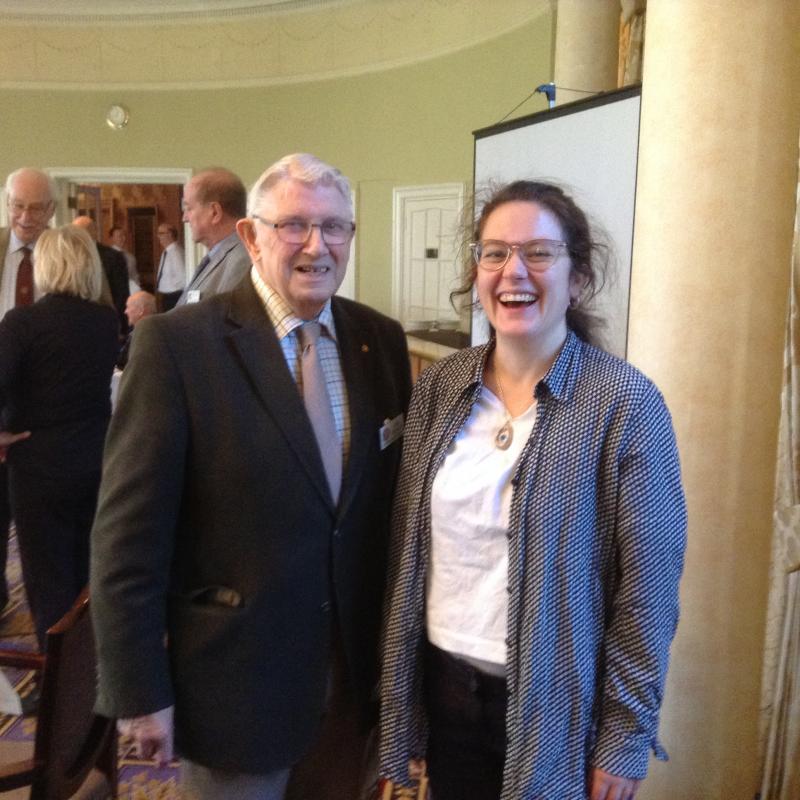 Show related pages
Best wishes expressed from the Club for Brian and Pete Smith.
Congratulations extended to Colin S on a particularly significant birthday.
Bradford midwife Emily Hill (pictured with welcomer Colin) described her important work in Uganda organised through Mobilise A Midwife. Detail was given of the often primitive conditions which contrasted with facilities in this country.
The Dishforth Military Wives Choir is at St John's Church, Sharow this Saturday at 7.30 in aid of Yorkshire Air Ambulance who will be presented with a cheque from part of the proceeds from the 2017 Bike Ride. Tickets are at £10 and a torch could prove useful on the way to the Church.
The evening meeting on January 30th is followed by the Panel Game Mr and Mrs. The cost is £15 for guests.
The Orient Express Evening is at North Stainley Village Hall with a maximum capacity of 70 people.
Payment for Arnside can be made at the venue.

74 cyclists have now registered for the Bike Ride.