Jasmine performed brilliantly but was sadly not placed in the event. Richard Deavin commented about her performance "She sparkled in "Non so piu" from Figaro, was dreamily romantic in "Somewhere" and perfectly caught both the misery and comedy of Britten's "Johnny". We all assumed that she had gained a place and ought to have won; but there is no telling with adjudicators (the vocal judge seemed to us to be inconsistent) so she was not lucky. No disgrace; she was magnificent and a credit to us all."
Thanks to Epsom College, Paul Thomas and especially Gill Ford for giving us the privilege of supporting her (not to mention the chance for a great break in Edinburgh) and I do hope that she will wow us once more next year.
The comments from the Regional Finals are below.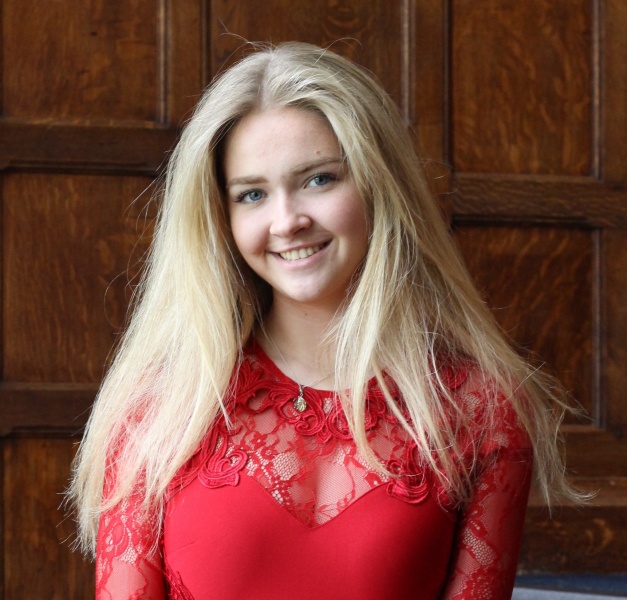 Richard Deavin, our President reports:
"I was at the Regional final this afternoon and am delighted to tell you that our candidate, Jasmine Bingham was the winner of the voice section. Some of us have followed her progress over the past couple of years and knew that it was only matter of time until her singing gained that little extra maturity to make her a winner! Today she wowed judges and audience alike and gave a stunning performance: from Mozart to Bernstein equally at home. And this morning she was thinking of crying off with a sore throat!
Now she goes to Edinburgh on 19th May for the National Finals. I hope to be there to support her.
To make the day complete the instrumental section was won by Berniya Hamie from Brighton and Hove soiree on the piano (another stunning performance). So District 1145 has swept the board."