Club Assembly
Mon 3rd June 2019 at 12.00 - 14.00
This is the meeting where we share our plans for the forthcoming Rotary year.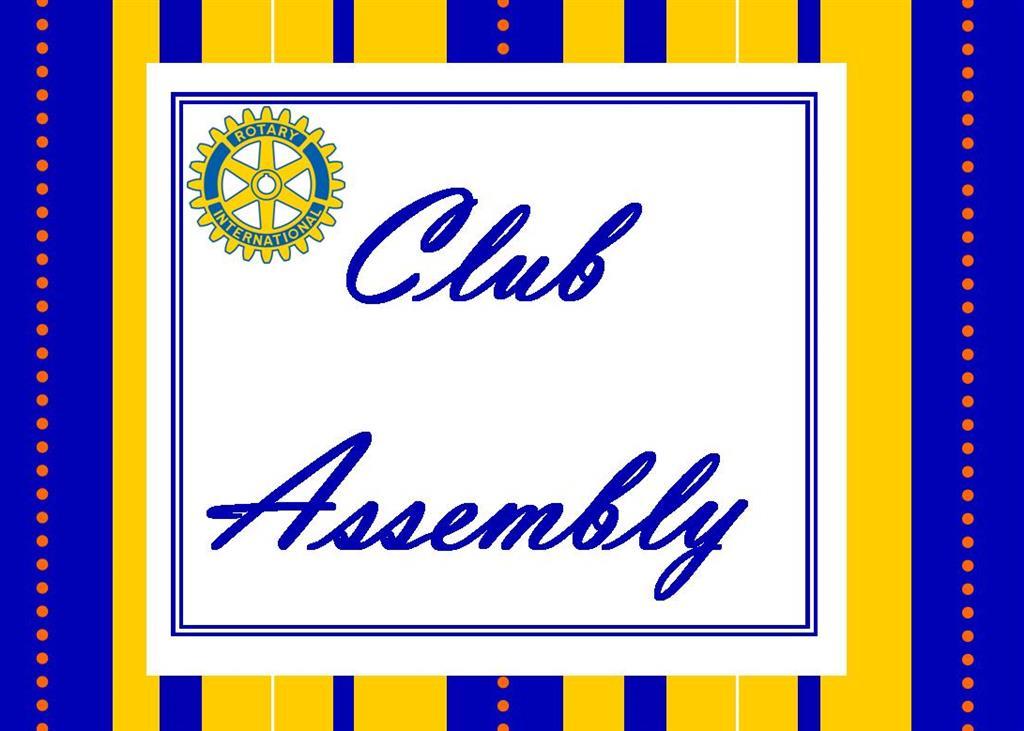 According to Rotary GB&I this is what it is all about!
Agenda
President opens the meeting and chairs the first part of the proceedings which should take the normal form, President makes introductory remarks and hands over the Chair to the Incoming President.
• Address by Incoming President who should then introduce in turn, those giving Committee reports.
• Incoming President invites Assistant Governor to comment and sum up.
• Vote of thanks to Assistant Governor.
• Incoming President hands back chair to the President who will close the meeting.
General Points
• Club Assembly is NOT a review of past events, it is for the plans for the future year to be outlined by the incoming Team
• To share with members of the Club, your aims and aspirations as President for the coming year
• To highlight the main RI/Rotary GB&I/District themes/messages/preferred projects for the next year. Some Clubs take no notice of these, in favour of their own
• To allow Committee Chairs to explain their committee's plans for the new year
• To receive the comments & response from the Club Members to the proposed programme
• to enable members to support and endorse the coming year's programme and commit to its successful implementation