Fife Disabled Sportsperson Annual Award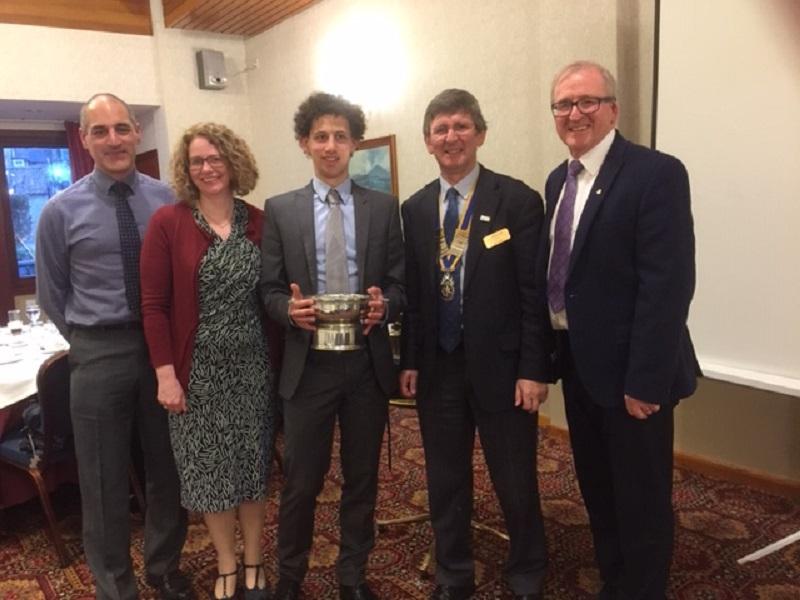 Special Rotary evening for the Fernando family
Disability Sport Fife enjoys a very special relationship with Kilrymont St Andrews Rotary Club. Each year the club presents the Rotary Quaich to a leading Fife Para sportsperson plus a Rotary sports bursary. In addition DSF has been a recipient charity of proceeds from the very successful invitation golf tournament organised by the club,

Sam Fernando was the recipient of the Quaich and bursary and he attended a club meeting at the Scores in St Andrews along with his parents Kate and Ruwan. Sam followed in the footsteps of great Fife Para athletes like Derek Rae, Oliver Carter, Michael Simpson, Mike Drever, Martin Hunter and others. As on every other occasion, Sam and his parents were warmly welcomed and well looked after by the club members.
Due to Covid - 19 there was no presentation made in 2020 but this will be remedied as soon as normal service is resumed.