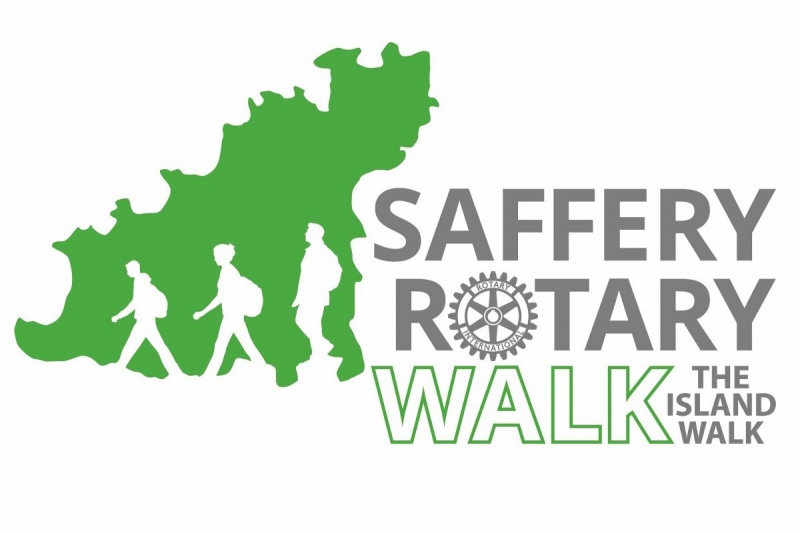 Saturday 9th June marked the 21st anniversary of the annual 39 mile sponsored walk around Guernsey's entire coastal path, which continues to be a notable success with 700 people taking part this year including 21 relay teams.
Walkers were not deterred by early wet weather and the 4.30am start. This year's walk attracted people from further afield with 131 walkers from the UK and Jersey in addition to walkers visiting from Ireland, Denmark and India.
Simon Milsted, President of the Rotary Club of Guernsey and chairman of the walk committee said, "Our walk has become a landmark in Guernsey's calendar of annual charity events. It not only provides valuable funds for 20 local charities selected to benefit from the funds raised but also acts as a real promotion of our beautiful island as a leisure destination."
The weather conditions improved throughout the day and over 600 people made the finish line to be greeted by volunteers drawn from lead event sponsor, Saffery Champness.
The Saffery Rotary Walk is one of the island's largest fundraising events and has supported a number of charitable causes since its inception in 1998. Over the past 21 years a total of over £700,000 has been raised, with last year's 20th anniversary walk raising a record-breaking £75,000 for 28 local charities and organisations.
Simon added "We're delighted with how this year's event went. The committee and I are overwhelmed with the generosity and community spirit of islanders and visitors who took part and, of course, to our main sponsor, Saffery Champness."
"We already have gathered in sufficient funds to meet the pledges given to this year's 20 chosen charities but we expect more to arrive which will enable us to do yet more good. All our club members look forward to staging this event and consider it a real pleasure to be involved in such a high profile project which supports the whole community and attracts such a high participation from those beyond our shores."
Rotary members from Clubs throughout the UK will be made most welcome if they wish to join in the Saffery Rotary Round Island Walk next year either as an individual walker or as part of a club relay team. Details can be found on our website - click HERE.