A special award was presented by Yelverton Rotary Club President Ross Dent to Gerry Madar . The Rotary Club presents a "Community Service Award " to recognise people who have helped Rotary and provided exceptional service in the community.
In this case Gerry has given her time to professionally assist Yelverton Rotary Club in training members of the community how to perform CPR and how to correctly use the defibrillator ( which the club installed nearly a year ago outside the doctors surgery at Yelverton). So far over 200 people of all ages have been trained and we have more on a waiting list.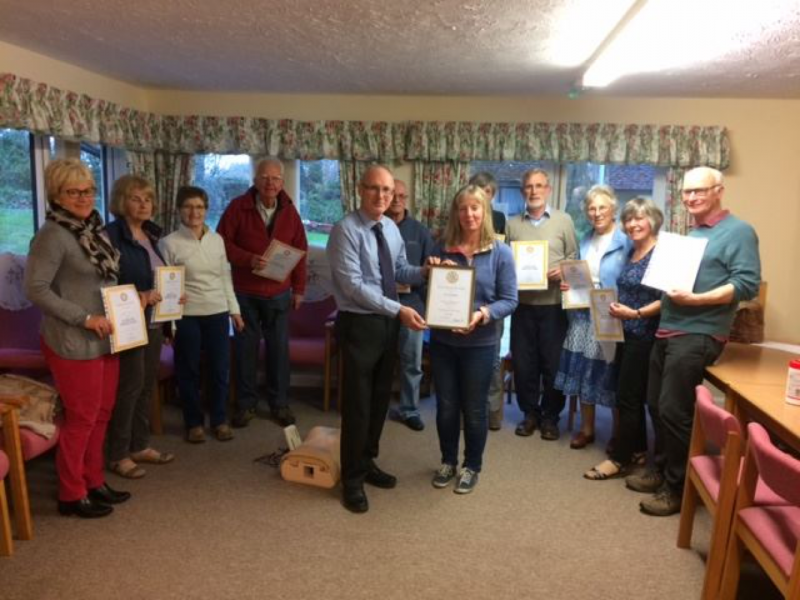 If you would like to take part in a training session then you can sign up on the form in the Doctors surgery or email Rotarian Ross Dent (see below) with your contact details.