Talk by Ann Marshall District development manager and ETP Manager Pentathlon GB.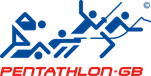 Informative and entertaining evening – learning about the modern Pentathlon – and having fun as well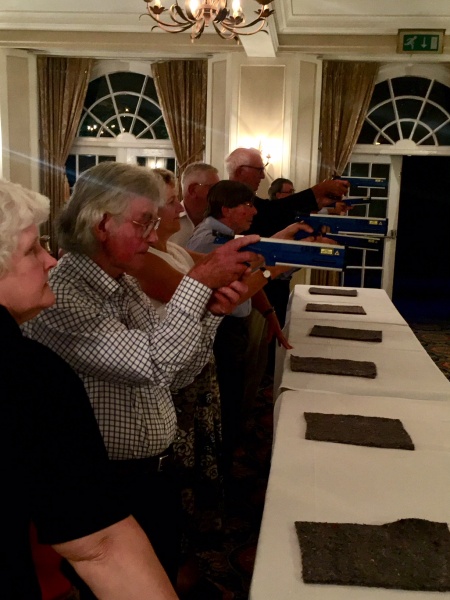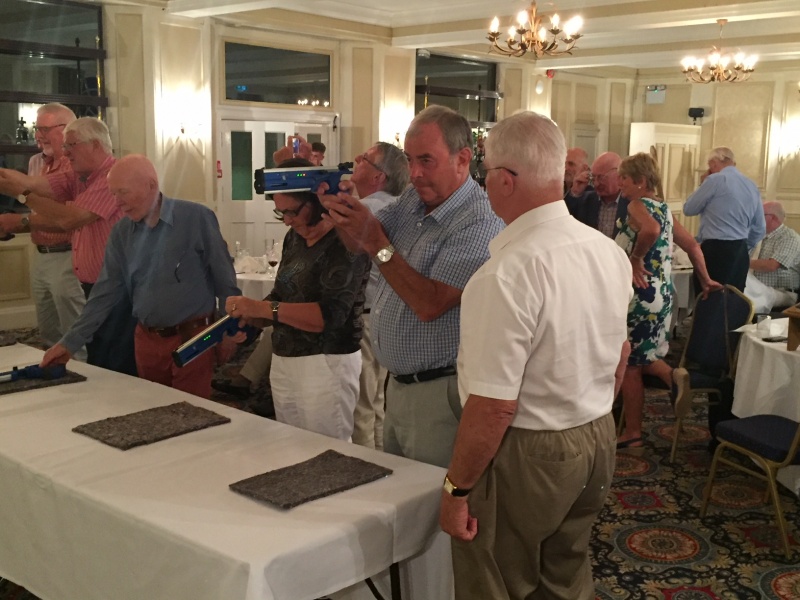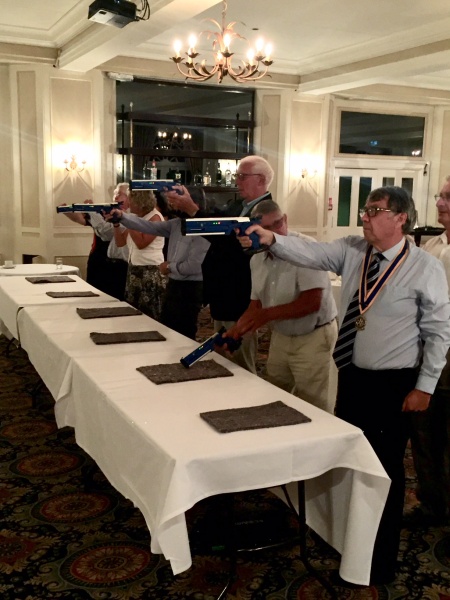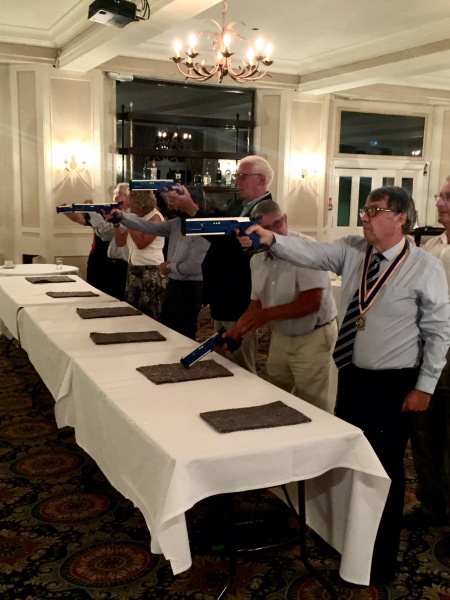 Ann Marshall, ETP Manager Pentathlon GB, ably assisted (especially later in the evening by her husband Cyril) gave us a thoroughly entertaining and fun filled evening at the Downe Arms.
Pentathlon GB is the national governing body for the Olympic sport of modern pentathlon in Great Britain.
Ann introduced us to the five disciplines of the modern Pentathlon ……………………….OK here is a clue:--
Gave up? Modern pentathlon comprises five diverse sports: swimming, fencing, riding, running and shooting. Each discipline is held separately, apart from running and shooting, which are held together in a challenging and exciting combined laser-run (formally known as the run-shoot), the final discipline of the competition.
Competitors gain points across each discipline, resulting in a handicapped start for the laser-run. The winner of the competition is the person who gains the most points across all 5 disciplines. Thanks to the handicap start in the laser-run, the winner is simply the first person to cross the finish line.
Modern pentathlon is competed at the Olympics and there are World Championships and European Championships held annually. Pentathlon GB are delighted to announce that we will be hosting the World Modern Pentathlon Coaches Conference once again in 2018. The event will be held at the Manchester Conference Centre and run from 16-18 November.
Ann went on to show us the development pathway of a few of the young people that are nurtured in the sport from an early age and step by step via local, district, county and national events onto the International arena. Ann spearheads the support, guidance and encouragement of the young people in the North Yorkshire.
The evening ended with Cyril setting up targets at the far end of the room at the Downe Arms and challenged us to form ourselves into teams (this proved too difficult) to compete in the final event of the Pentathlon – the Run – Shoot – now called the LASER-RUN.
There were no takers until it was explained that in this version there was no running – just laser shooting with the provided laser shooters. Everyone joined in individually and enthusiastically -it was great to have some of the Downe Arms staff as part of the fun. It was fairly competitive and our secretary declared the winner to be John Dudley.
A BIG vote of thanks to Ann and Cyril.