Planting trees in Bracknell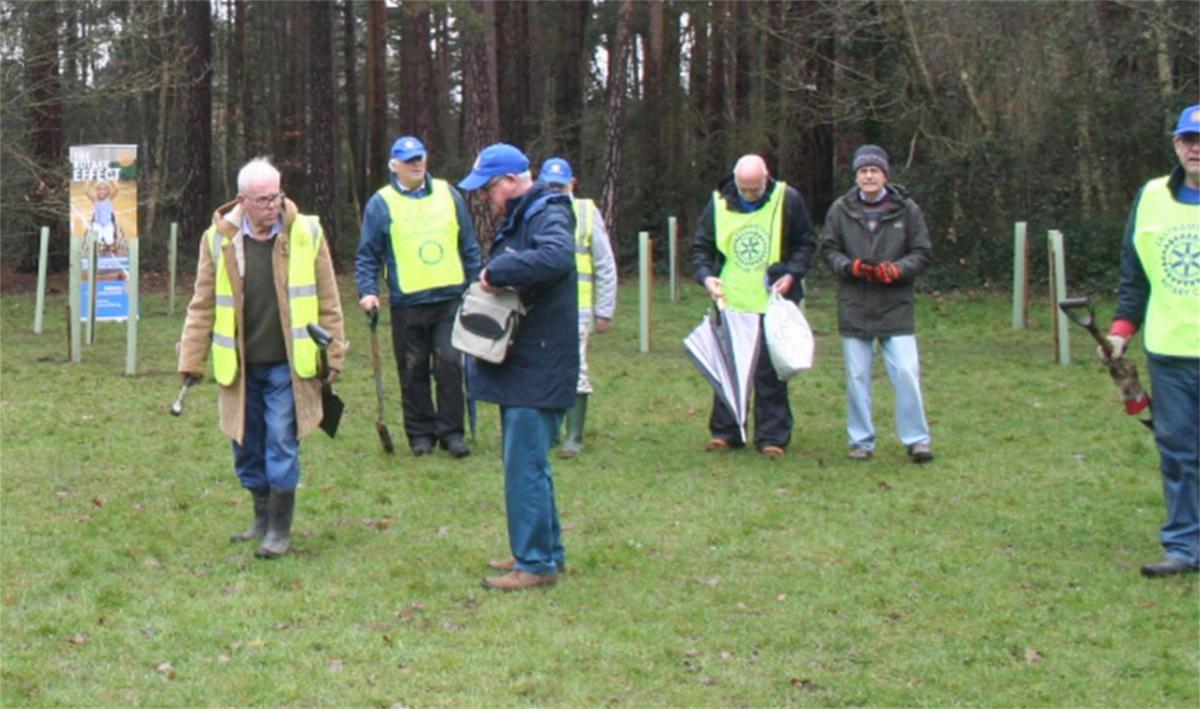 In 2016 it was proposed by Rotary in the British Isles (Rotary GB&I) that Clubs should consider tree planting as an option. Our club consulted with local Rangers, looking for areas where trees could be planted and Bracknell Forest Rangers came up with two sites. Rotary GB&I had a deal with the Woodland Trust and for circa £60 forty five saplings of various choices could be purchased and delivered. This sounded a good deal to Council so we so we looked at the two sites, Lily Hill Park and Savernake Park, both in Bracknell. The 45 Savernake Park trees were planted in March 2018 and the Lily Hill Park trees are due, after a quarantine period at Lily Hill Park with an experienced Ranger to see how the saplings are progressing and explore other areas of Savernake Park. We are still seeking more suitable local locations for further plantings.
The trees planted were Oak, Hornbeam and Wild Cherry.