Ryde Rotary annual Xmas Shoebox appeal
Mon 14th October 2019 at 10.00 - Fri 26th October 2018 - 17.00
You can tell when Xmas is first approaching for the Rotarians of Ryde. At the beginning of September the annual Xmas Shoebox appeal gets underway.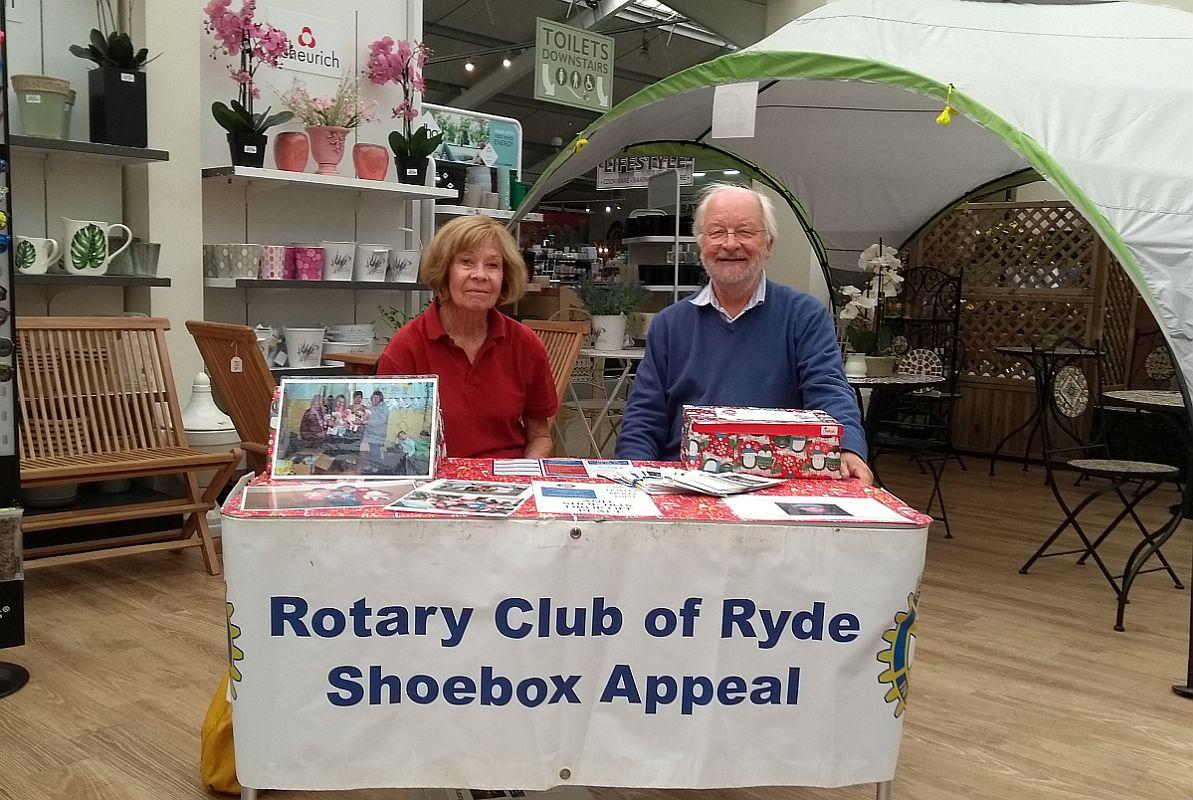 This is a Rotary International project supported by all the Island Rotary clubs.
Xmas presents are packed into shoeboxes wrapped in Xmas paper for needy and
disadvantaged children in Moldova who would not otherwise receive Xmas presents.
Infants and primary schools in Ryde are sent explanatory leaflets with instructions on
how to complete the boxes with presents for children of different age groups.
Completed shoe boxes will be collected from the schools with a last date for
collection being Friday19th October .
You can pick up leaflets from Busy Bee Ryde or Islandwide Carpets in Star Street
Ryde (next to the cinema) to where you can return the filled boxes by the
26th October.
Shoebox Appeal
Final dates had now been given. The following members are invited to make the final collections from the following primary schools on Friday 18th October and to take the boxes to Val's garage. Volunteers are required Ryde junior School and Fiveways.
Ian Pratt Oakfield and Dover Park; Nitin Pradhan Wootton; Paul Ferguson Binstead; Alan Truckel Haylands; Ron Gould St Marys and Arreton
31st October final collections from Busy Bee, Islandwide Carpets, Ryde Co-op funeral directors and the Phoenix Project.