WW1 ARMISTICE CENTENARY
November saw the traditional annual services of remembrance, for the fallen of our past conflicts.
This year was of course very different and special, being the Centenary of the signing of the Armistice, which brought an end to the Great War.
Here in Frampton, we played our own small part, with a very successful fund raising concert in the Cadbury Hall - full to bursting. Organized by Stonehouse Rotary with all profits going in support of the Poppy Appeal. A big thank-you to our Club Service committee for an evening of delight – and to you all for the wonderful proceeds of £800!
The evening of music was provided by the superb Chalford Band – the best in the area, with their leader for the night, Derrick Witts. Their twenty one musicians played a varied program of well known traditional and contemporary pieces. The evening culminated in a selection of popular WW1 Songs – and the audience joining in.
Some daring souls from the village and the Club dressed in period costume, adding to the atmosphere.
To add a note of poignancy to the proceedings, a number of readings were given by our members and friends including Charles Buckley and Rose Hewlett. Rose brought things close to home by reading extracts from the diary of a Framptonian as featured in her book.
The whole proceedings were expertly brought together by our able M.C. Mr Terry Pascoe, a member of the Dursley Rotary.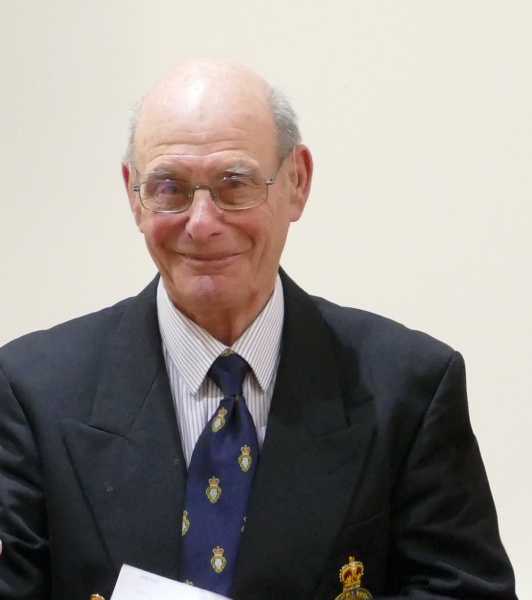 In January 2019, we were please to be able to make a donation of £800 to tyhe Royal British Legion - Ronalf Oswell as the Stonehouse Branch Chairman.
Have a browse of the pictures slideshow.