Wadebridge Rotary plays Bodmin Rotary in a return skittles match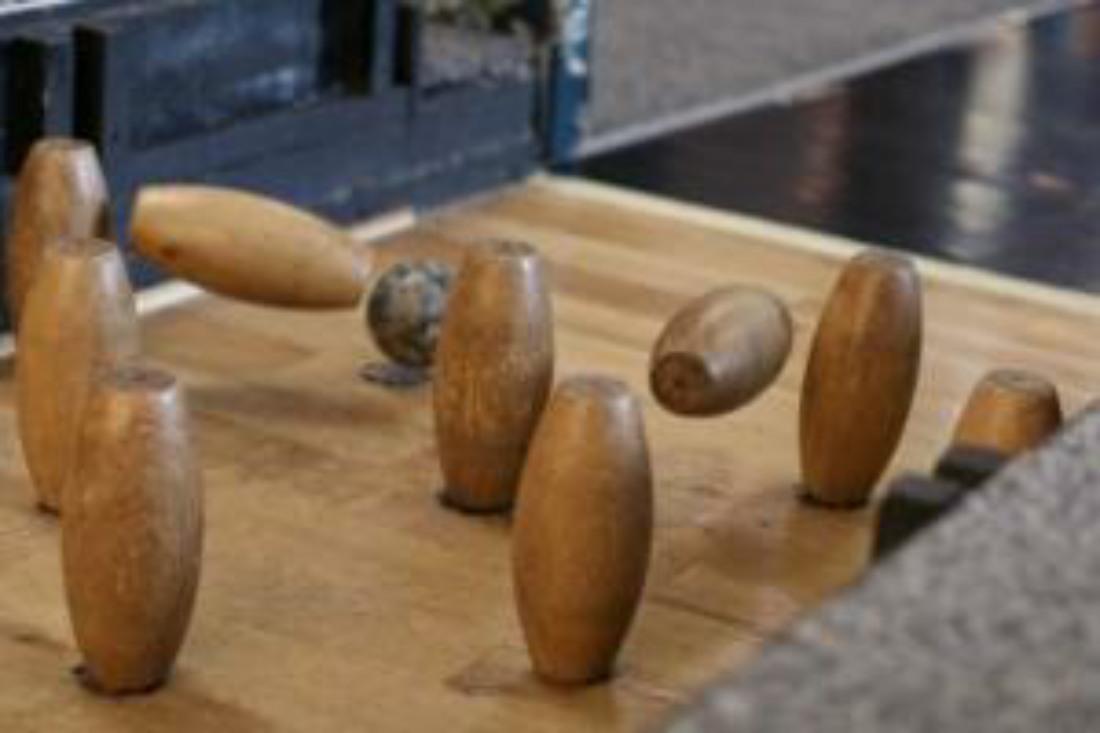 Show related pages
SKITTLES REPORT – BODMIN FRIENDLY - 25th September, 2018
DEJA VU – "Would you 'Adam and Eve' it"
A much depleted, with late withdrawals, team eventually ventured to Bodmin Rotary for the long awaited social return Skittles match.
Bolstered by Wadebridge bowler, Jane Pickles, standing in at the last minute, Wadebridge was most ably led by stand in Skipper, Wayne Mitchell, and entered the lion's den at Western Power Social Club with its fantastic state of the art Skittles Alley. The now 5 of us were met by the full force of Bodmin Rotary A Team who very luckily had one missing so we had even numbers (yes, 5 is actually an odd number, but you know what I mean).
Readers will no doubt remember that we tied after normal time with Bodmin in the 2017/18 knock out competition.
Wayne delivered a staggering double spare with his first double effort, scoring 13 and 12, and went on to top score of all the players. I will mention that our guest bowler did achieve the third highest score for our team and I'm pleased to report that this writer's blushes were just spared.
No one on either side came close to Wayne's massive score until, right at the end, their last bowler delivered a stunning, magnificent spare of 17 – an amazing start and finish to this nail-biting match.
So, after 8 ends and 240 balls bowled, the final scores were:
Wadebridge 252
Bodmin 252
Another tie !!
A very honourable draw indeed. A third match was mooted!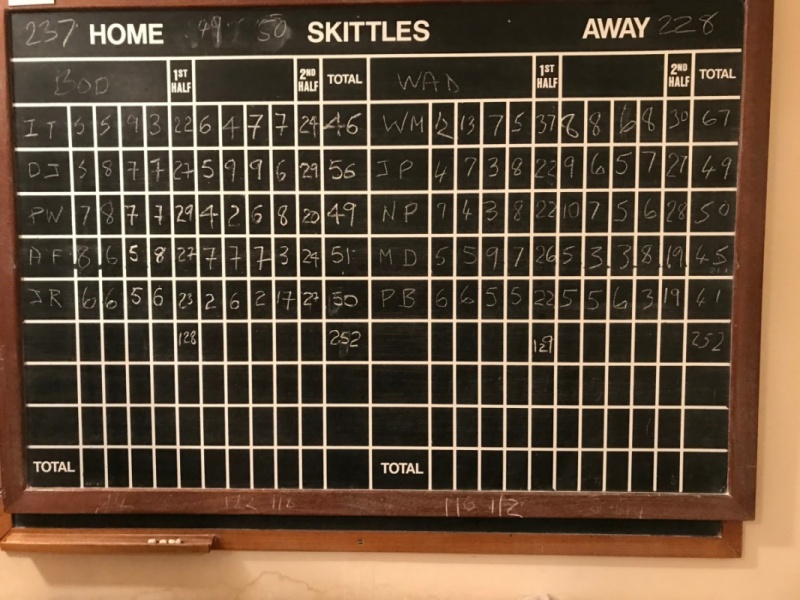 Nick Pickles