Wadebridge Rotary holds a street collection to raise money for ShelterBox to aid Tsunami victims.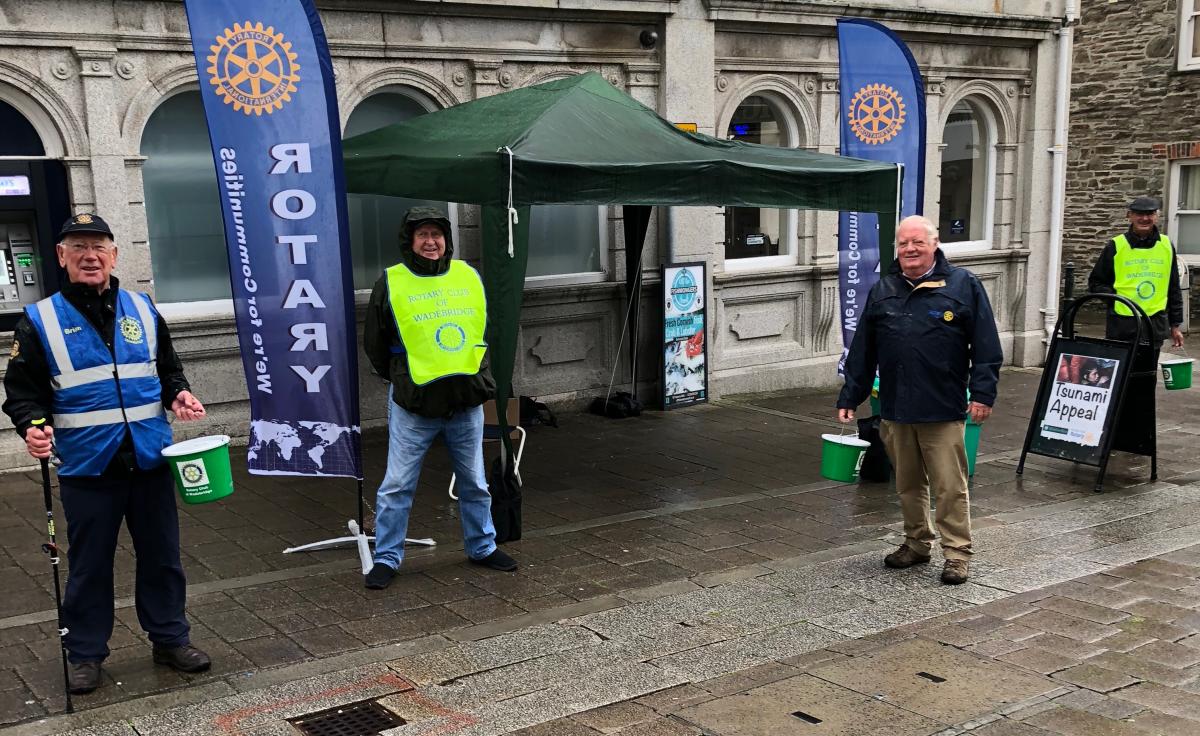 Show related pages
Result of a Street Collection
Wadebridge Rotary's street collection for the Indonesian tsunami appeal on 6th October raised around £1,000, the wind and rain on the day deterring neither the Rotarians nor the generous people of Wadebridge. The money will go to Shelterbox, which has a response team on the ground in Indonesia.
Click here for a PDF report from Shelter Box.
Many thanks to Wadebridge residents and visitors for their generous donations.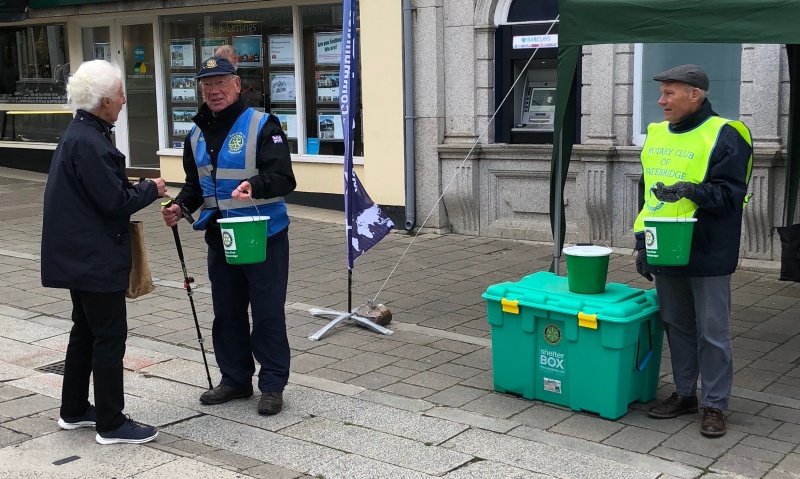 Photos by Paul Brocklebank