Rotary Tree of Light 2019 - Raised over £11,500 for local charities
The 2019 Tree of Light raised over £11,500 for local good causes. The switch on ceremony for 2020 will take place at the rear of the Malvern Theatre complex on Monday, 30th November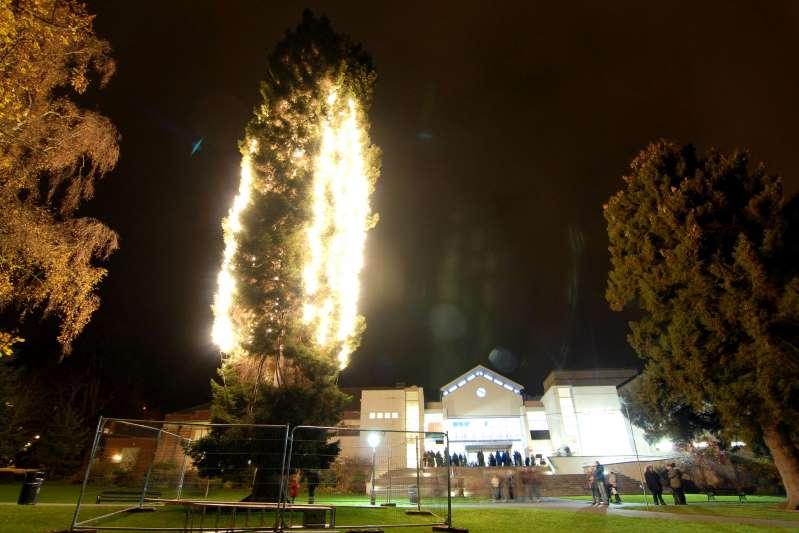 For the last seventeen years, at Christmas time, the Rotary Club of Malvern has lit up a 100 foot tree in Priory Park and invited people to sponsor a light in memory of a loved one who is no longer with us.
Last year, we raised over £11,500 for local charities.
A list of those commemorated will be shown on the web site, in the Malvern Gazette and on a TV screen in the Theatre.
If you would like to commemorate a loved one , please complete the form attached and send with a cheque (suggested minimum £5) to the address shown.
You are invited to the switch on ceremony to be held at the rear of the Malvern Theatre complex, gathering at 6.15pm on Monday, 30th November 2020.
To view , download and complete the application form below click here .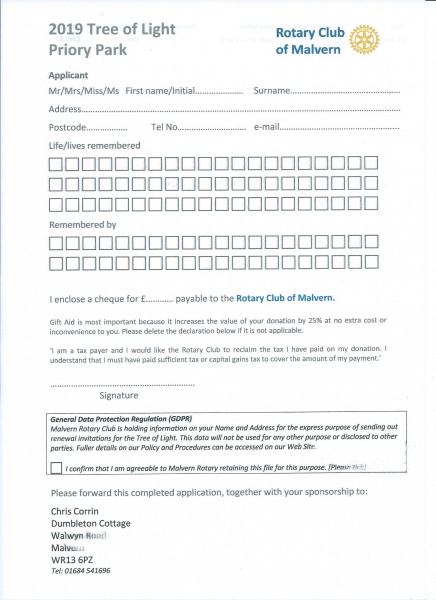 To download a Microsoft Word compatible version
Click Here
To see the lives remembered for 2019, please CLICK HERE.