Tree of Light 2020
The Rotary Club of Malvern is pleased to confirm that its Tree of Light campaign will be continuing in this, its seventeenth year.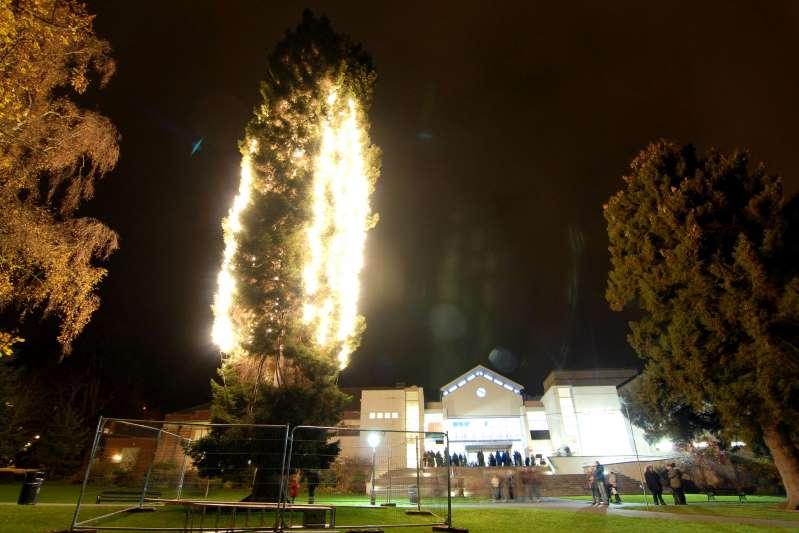 Despite being overshadowed by Covid19 and a lockdown, the Rotary Club are determined to make a difference in the community. Money raised from this year's Tree of Light will benefit Acorns Children's Hospice and Macmillan Cancer Support, as well as many more local causes, including it's aim to provide 100 families with treat parcels this Christmas
However, one of the ways in which the tree helps the individuals of Malvern is when it comes to remembering loved ones no longer with us.
"The tree brings a focus and an opportunity to remember loved ones" said Rotary president, Paul Barker. "It allows partners, wives, husbands, children and grandchildren to remember happier times, and many people pick out a light on the tree to represent their loved one."
"One thing different this year will be the lack of a social gathering for the official switch on. It's a pity as we usually have The Chase Band to get us in the festive mood and for many it's the start of Christmas. That said, it's most important we all stay safe."
The lights in Priory Park will be on from Saturday 28th November for people to enjoy as they walk though the park, remember a loved one and support the local community at the same time.
If you would like to commemorate a loved one , please complete the form attached and send with a cheque (suggested minimum £5) to the address shown.
Click here to view President Paul Barker give a short speech and switching on the Lights shortly after the lights were successfully installed again this year.
To view , download and complete the application form below click here .
To download a Microsoft Word compatible version
Click Here
To see the lives remembered for 2020, please CLICK HERE.