Another Skittles Success
Wadebridge Rotary beats Truro Boscawen CLub.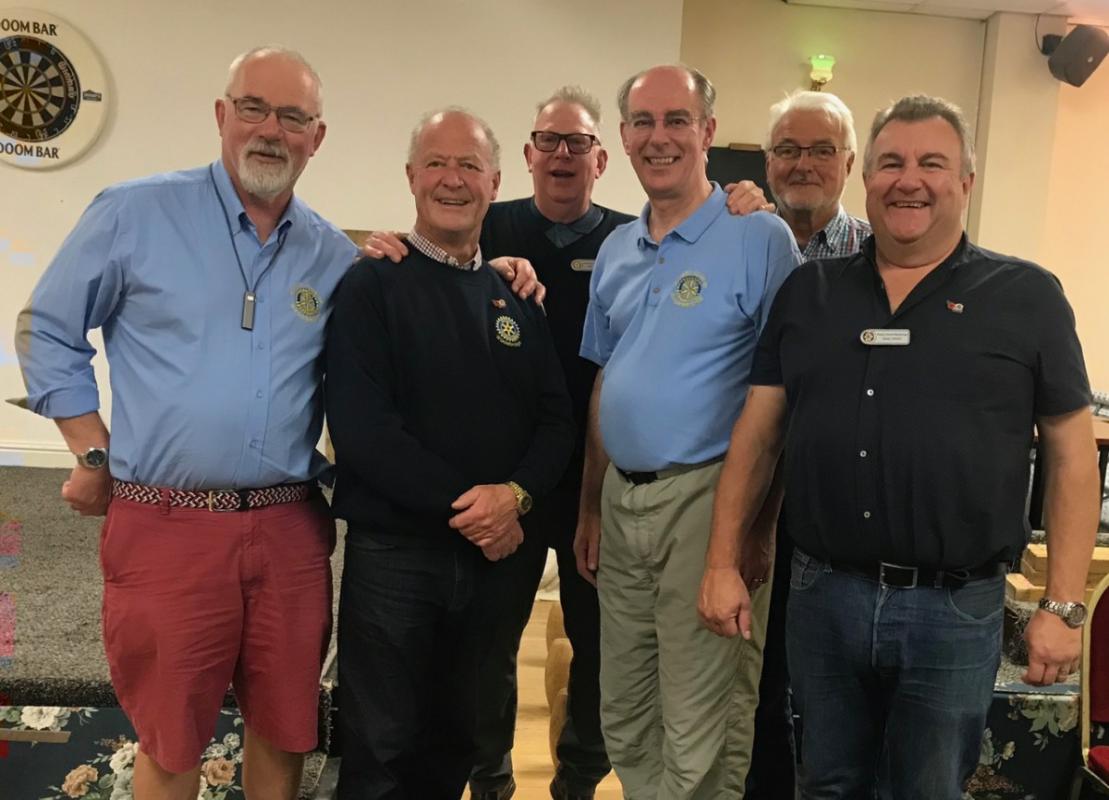 Show related pages
District Skittles Tournament – Wadebridge win opening match
It is a truth universally acknowledged, that any Rotary event must be in want of good food and drink. It's certainly a message that Nick Pickles has taken to heart, as his £10 buffets have delighted the home team and visitors alike over the last couple of seasons. And it would be hard to find better prices for Sharp's Doom Bar and Atlantic than in the Wadebridge Social Club.
After the tied warm-up friendly against Bodmin, this was the serious first match of the District skittles tournament proper, against Truro Boscawen. The visitors won the toss and put Wadebridge in to play first. Wayne set the tone with two scores of 9 which set up a lead of just 7 after two legs. Boscawen's Peter D. scored the first spare of the match with a 12.
In the second pair of legs, Wadebridge tightened the screws. Even though Wayne couldn't repeat his 9s, Paul (Boote), Rick, Nick, Nigel and Kevin weighed in to extend the lead to 19. After another solid performance in the final two legs, Wadebridge left Boscawen with too much to do, despite Peter D.'s second spare, of 15.
The result was a win to Wadebridge by 241 points to 214. Boscawen's Peter D. was the individual top scorer with 54, whilst Kevin was second with 47.
Boscawen captain David wrote afterwards: "Very well played last night. A resounding victory for the home team. Many thanks for hosting and providing the excellent buffet (with puddings to die for!)" So thanks to Jane Pickles, too, particularly for her puddings expertise.