Talk by Dr Robert McManners
Tue 20th November 2018 at 19.30 - Wed 21st November 2018 - 21.00
A talk about Mining Art in the Great Northern Coalfied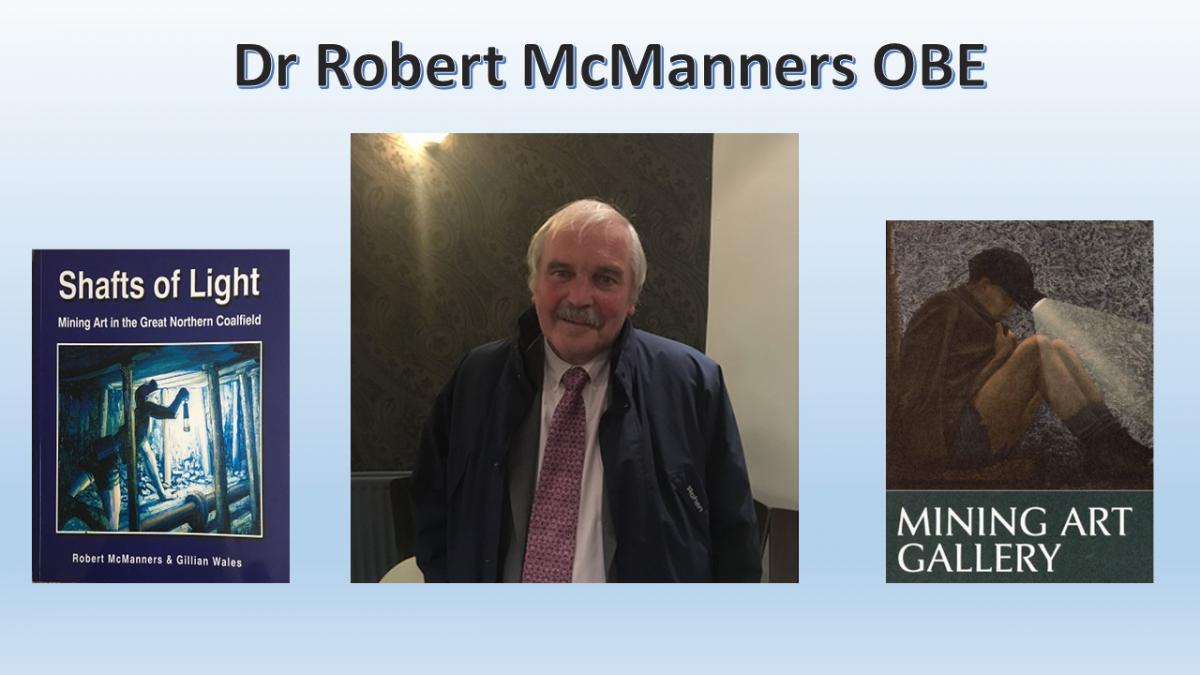 Dr Robert McManners OBE
Dr Robert McManners OBE gave a fantastic talk about his passion and appreciation of artwork from he Great Northern Coalfield including local artists such as Norman Cornish and Tom McGuinness.
Dr McManners has spent over 20 years collecting artwork with fellow enthusiast Gillian Wales. The collection includes a wide range of paintings, prints, and drawings showing life in the mines and the communities surrounding them.
To ensure this unique aspect of the North East's industrial heritage could be preserved and enjoyed more widely the mining artwork enthusiasts donated more than 420 pieces from their Gemini Collection of Mining Art to Auckland Castle Trust's Mining Art Gallery in Bishop Auckland.
http://www.aucklandcastle.org/dr-robert-mcmanners/