Holsworthy Rotary supports The Long House
Rotary presents a cheque for £1,500 to The Long House, towards providing a new shed.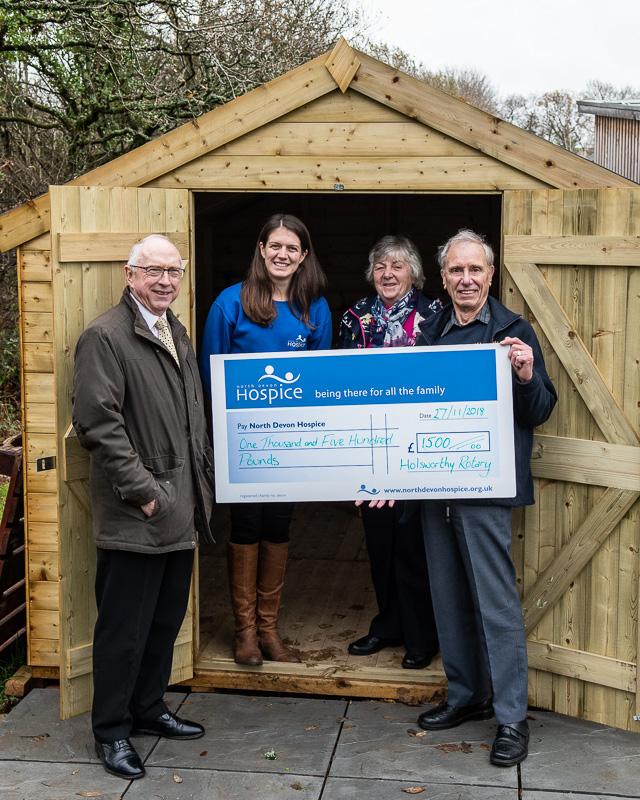 President Margaret Benjafield (2nd right), Past President Cliff Vickery (right) and Foundation Chair Gareth Smith (left) presented a cheque for £1,500 to Jess Burford Redgrove, from the North Devon Hospice. The funds comprised £1,000 from a Rotary District Grant, and £500 raised locally by the club, to facilitate the purchase and erection of a new garden shed at The Long House, the hospice's outreach centre in Holsworthy.