Santa will be touring the Whiteley again this year
Santa will be touring Whitley in his sleigh this year on 10th, 11th, 12th and 13th December, please find each days routes following.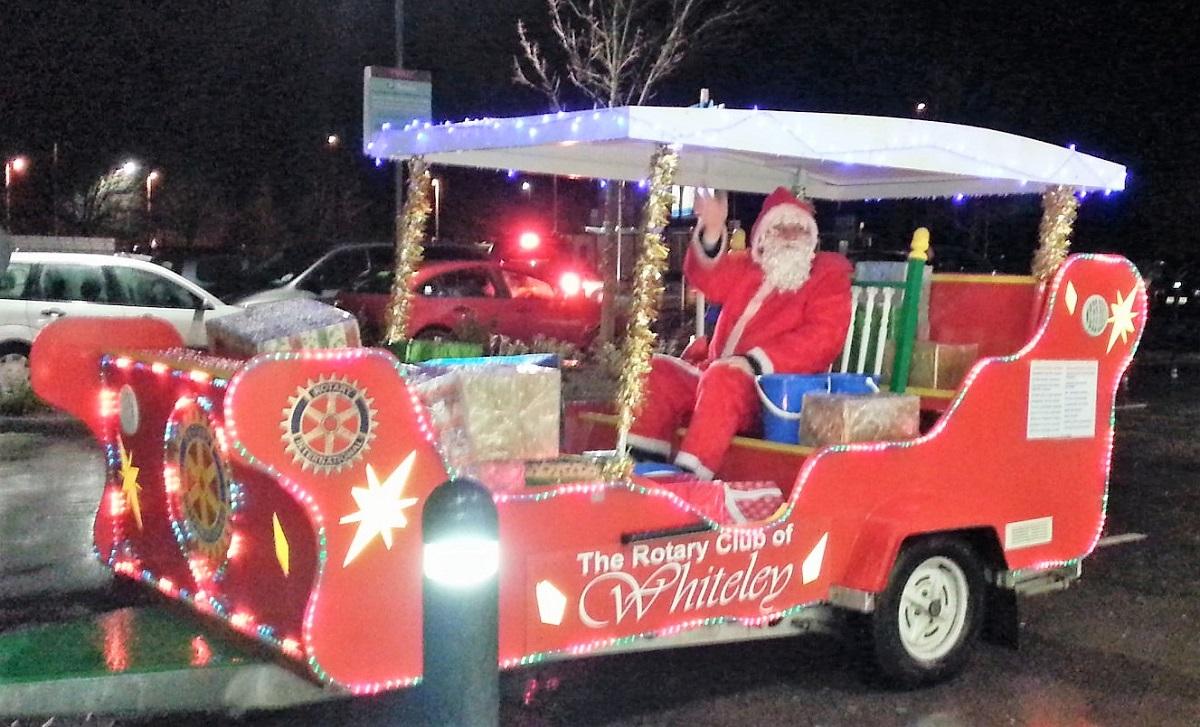 Sleigh Routes in Whiteley December 2019
Father Christmas will be touring Whiteley in his sleigh again this year on the evenings of the 10th, 11th, 12th and 13th of December. The routes he will be travelling are detailed below.
Santa's Sleigh Evening Routes: -
10th December – Yew Tree Drive >>Sweet Hills Crescent >>Carmargue Crescent >>Oldenburg >>Turner Close >>Dickens Drive >>Rattigan Gardens >>Christie Avenue >>Buchan Avenue
11th December – Yew Tree Drive >>Clydesdale Drive >>Suffolk Drive >>Hispano Avenue >>Java Drive >>Mustang Avenue
12th December – Arabian Gardens >>Berber Close >>Bader Way >>Bleriot Crescent >>Leafy Lane >>Lindberg Rise >>Gibson Close >>Leafy Lane
13th December – Tesco Car Park >>Blue Bell Way >>Thyme Avenue >>Saffron Way >>Marjoram Way >>Coriander Way >> Rosemary Gardens >> Angelica Way
Santa's Sleigh Daytime Dates: -
20th, 23rd & 24th December outside Whiteley Tesco's
All times are approximate; unfortunately Father Christmas may not be able to visit Whiteley if it is raining as he doesn't like his beard getting wet.
Interested in joining Rotary contact our Membership Secretary on 07771557401