Annual Swimathon
Sat 23rd March 2019 at 9.30 am - 3.30 pm
An invitation to Swim and meet the 2019 Rotary Swimathon Charity Challenge on 23rd March 2019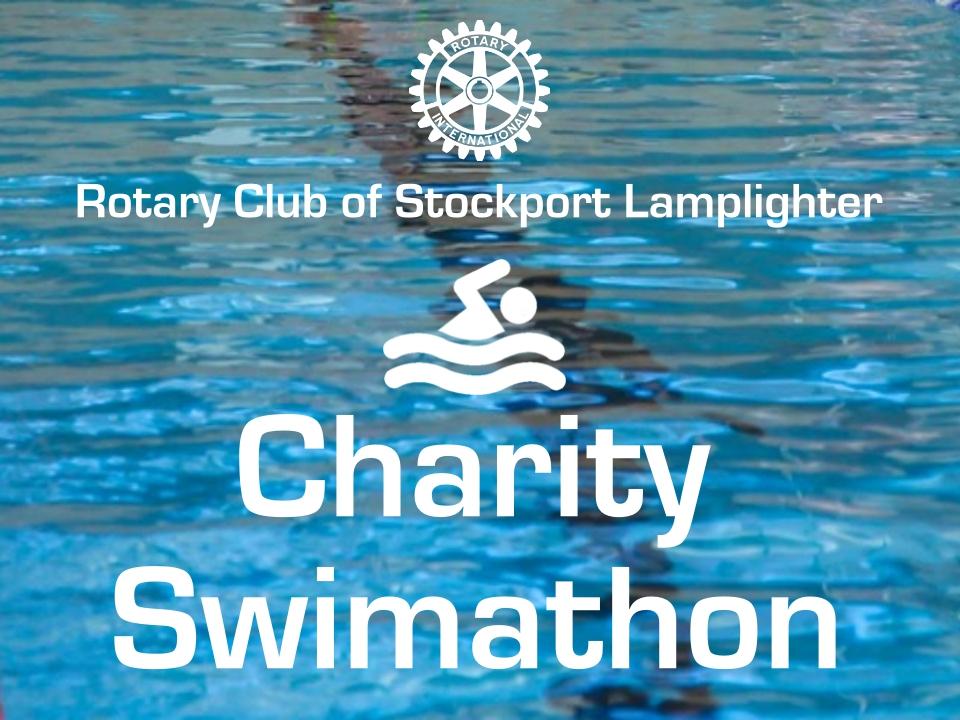 The Club is organising another Swimathon on Saturday 23rd March at Stockport Grammar School's Pool.
We invite you to join us to take part in this very worthwhile event , the proceeds of which will help people less fortunate than us , including local disadvantaged children. Without you and your sponsors we will not be able to provide the help needed by the chosen charities.
Teams are given the opportunity , if they wish , to nominate a charity of their choice , on the understanding that at least half of the money raised will go direct to that charity. Details are on the entry form.
In any one year we receive many requests for help and support from many organisations and each is assessed on its merits. Without your help we cannot meet all these requests so we hope you will join us and we look forward to meeting old friends and new.
As this is a team swim you do not have to be an expert swimmer , rules are very flexible in terms of how teams choose to organise themselve so even if you can only manage one length you could still take part.
If you are unable to take part you might like to consider making a donation to our annual appeal.
Information packs which include all details including entry and sponsorship forms are available from Bill Caldwell .
1 Green Tree Gardens, Romiley, Stockport SK6 3JL
email :- please use the email link at the bottom of the page
phone:- 0161 494 7939
Alternatively you can download and print the four documents following the links below rather than waiting for a postal pack . After filling in the details please either post back to Bill Caldwell at the above address or email them as attachments to Bill at the email address shown on the General Information sheet.