Mathematical Garden at The Arbours Primary Academy
Sat 23rd March 2019 at 10.00 - 13.30
Geometric Flower Beds Created
thumbnail view
MATHEMATICAL GARDEN FOR ARBOURS PRIMARY ACADEMY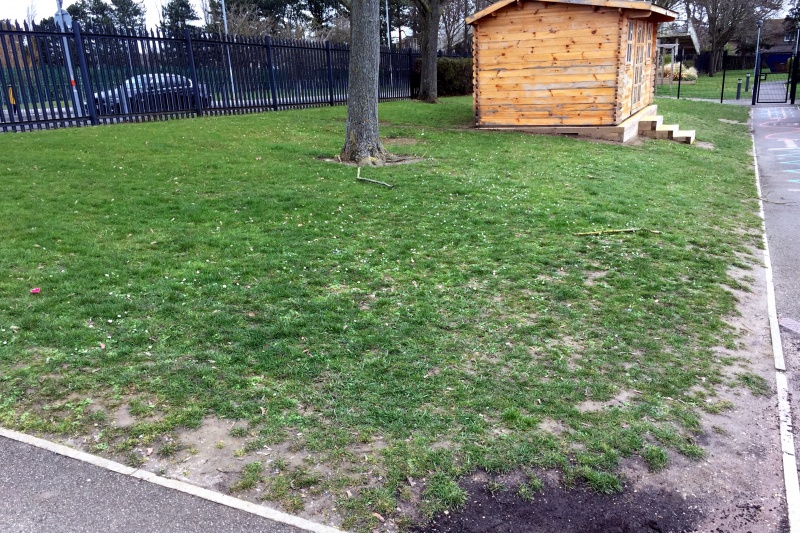 Great team work with Steve, Trevor, Jaime, Clive, Brian and Jackie at the Arbours Academy Primary school.
David George suggested the idea of a "mathematical garden" to the head whilst at the school. He often goes in to afternoon Assembly especially at Christmas.
Phase one was Ste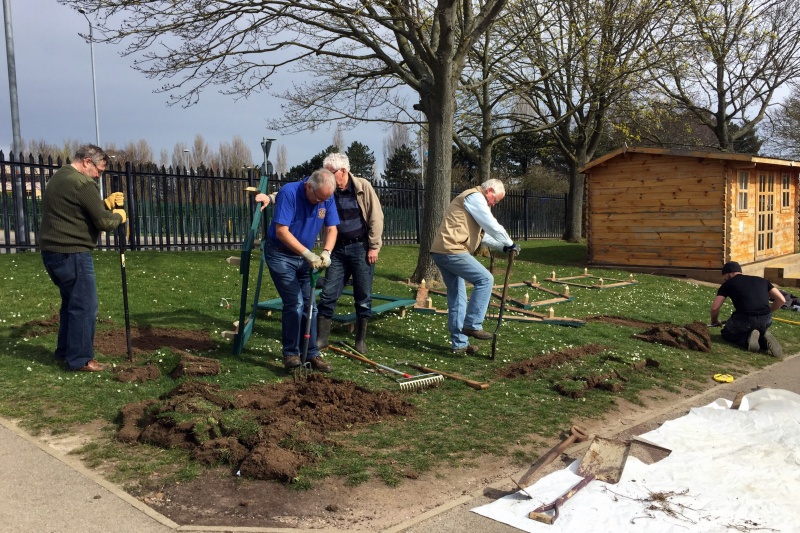 ve preparing the shapes from second hand decking that was then painted with Sage Cuprinol. Each shape has an internal surface area of 1 square metre.
Phase two of the project took place on Saturday 23 March, with the Mathematical shapes being inset over deturfed and dug cleared beds in the grassed area. So far there are square, rectangle, triangle, diamond and pentagon shaped beds.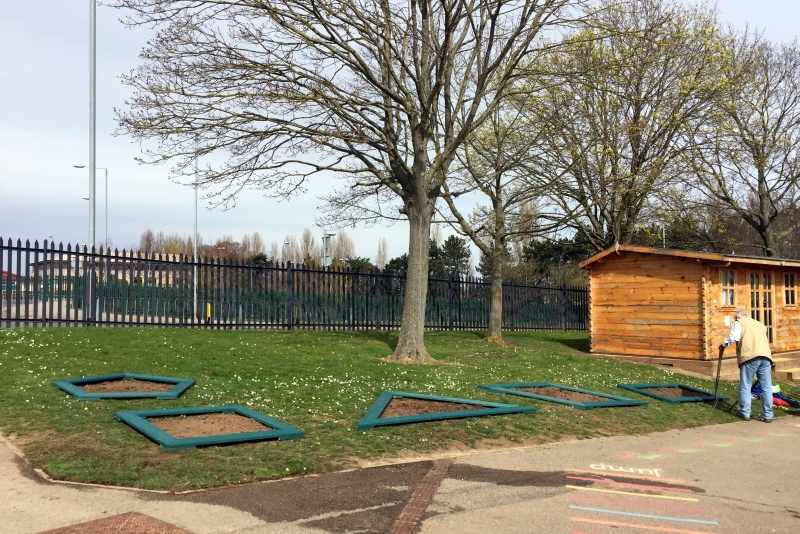 Each shape had a second coat of colour, once in situ. The turf removed was reused where possible to cover worn patches in the grassed area, and watered in.
Once the beds have settled they will be planted with flowers and vegetables by the children, with a bit of help from Jackie and interested club members.