NEWSLETTER FOR FRIENDS OF ROTARY JULY 2020
A newsletter to our Friends of Rotary and information of planned future events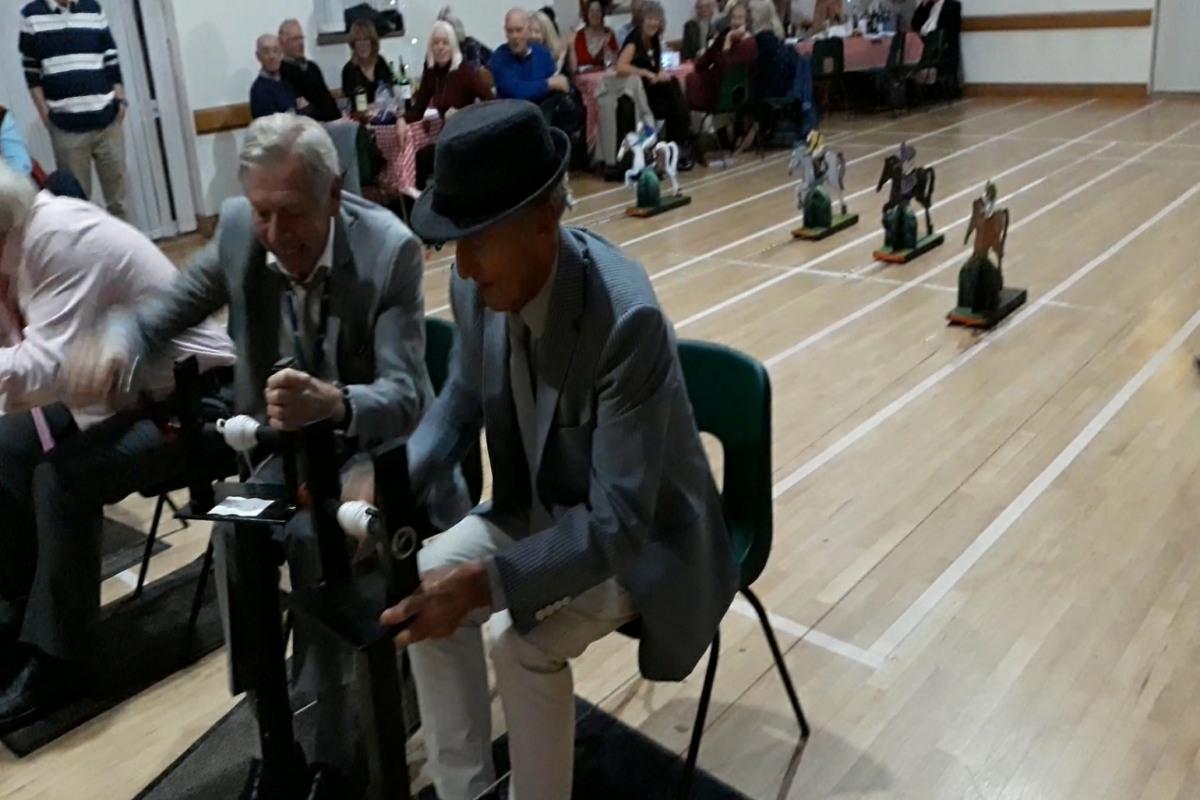 Friends of Rotary Newsletter
Dear Friends of Rotary
Like everyone else Wareham Rotary are in lockdown and are experimenting with various ways of keeping in contact, Houseparty, Zoom, WhatsApp, email and the good old phone!
Sadly our meetings are not happening, it's such a shame as we had many lovely events planned, a Road Trip, Boules (petanque), Bowls, Natural History Walk around Briantspuddle, Presidents Night celebration on Swanage Railway, visit to St Albans Head Coastwatch station, to which we have recently made a large donation, but alas all postponed until life returns to "normal"
In addition we've had to cancel Blood Pressure Day and postpone the Wurzels charity gig in July.
We've taken bags of food to the Wareham Food Bank
And, to give support to frontline staff, we have donated £250 to both local branches of "For the Love of Scrubs" – East Dorset and Dorchester & Weymouth.
To find out more about Love of Scrubs please visit.
https://www.gofundme.com/f/for-the-love-of-scrubs-east-dorset
https://www.gofundme.com/f/for-the-love-of-scrubs-dorchester--weymouth
As a Club we are keen to re-start our active programme of social events and charity fund raising.
Meanwhile, thank you for your continued support and we'll 'keep you posted'
Stay Safe and Best wishes
Ann
FUTURE EVENTS
(a few teasers & tasters)
In October 2019 Wareham Rotary enjoyed a great evening that put "Royal Ascot" to shame with our race night when the ladies (and gents) showed off their finery and also skills becoming a jockey for the evening. Over £2,000 was raised for charity.
Well, hopefully, we will be able to invite you to "Aintree" for . . .
"The Great Gatsby Galloping Grand National"
(Other races are available!!)
Winding the clock back to the 1920's, it will be an evening with Flappers, Gangsters and Molls celebrating the lifting of "Prohibition". In more ways than one . . . !
Enjoy the atmosphere of the paddock, the roar of the crowd, the aroma of "Eau de Stables" and winning lots of cash. An excellent meal will be produced for your delectation. As before, it will be a "Bring Your Own Bottle" to celebrate. Prizes galore . . . Then before the summer is out?? . . . Maybe??: . . .
The Wareham Rotary "Road Trip" . . . "The Caledonian Caper"
It would be great if "Friends" could enter a team (4 to a car). It takes no more than an hour and finishing with a meal and awarding of prizes. It will involve collecting clues and hunting the "Haggis". Just for fun. For more details please contact:
Ann (iminthepink@hotmail.com)