June 1st - Eve - Zoom - Club Assembly
Mon 1st June 2020 at 7.30 pm - 9.00 pm
Club Assembly - One of the Club's most important meetings Purpose: To set out the programme for the Club, for the coming year. To facilitate the communication from RI, Rotary GB&I and District to the Club.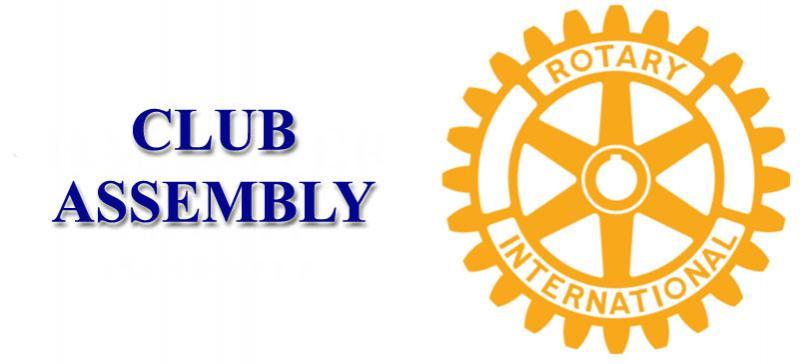 General Points
• Club Assembly is NOT a review of past events, it is for the plans for the future year to be outlined by the incoming Team
• To share with members of the Club, your aims and aspirations as President for the coming year.
• To highlight the main RI/Rotary GB&I/District themes/messages/preferred projects for the next year. Some Clubs take no notice of these, in favour of their own.
• To allow Committee Chairs to explain their committee's plans for the new year.
• To receive the comments & response from the Club Members to the proposed programme.
• to enable members to support and endorse the coming year's programme and commit to its successful implementation.