Abseil the Express Lift Tower 2019
Sat, Sep 7th 2019 at 4:00 pm - 6:00 pm
3 Rotarians abseiled down the Express Lift Tower. This was done to raise funds for Different Strokes, a charity that support young people (still within working age) recovering from a stroke.
The abseiling team, shown below, are looking for your help to raise money for this very deserving charity. To contribute please click on the this link:









Neil Trigwell, who will be 69 days into his year as President after waiting 23 years to do the job, was the member who first volunteered to jump off the Express Lift Tower in Northampton.

Sarah Souter, otherwise known as Superwoman, couldn't resist when she heard and was the second volunteer from club. Perhaps her new role as Club Secretary has gone to her head.

Perhaps not wearing his Dinner Jacket, Danny Whitrow, will be the 3rd member to launch himself off the Tower.
Danny normally spends his day under cars so this will be a change for him coming down to the floor.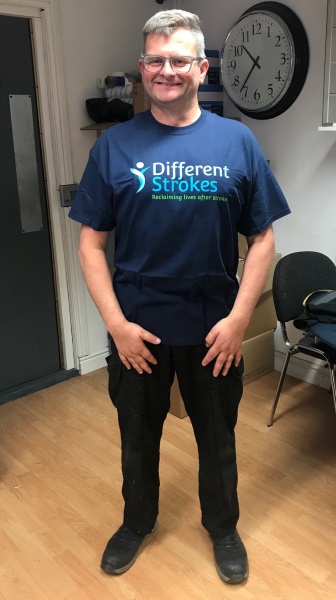 But perhaps Danny could swap his DJ for this Tee Shirt to represent the Charity he is going to Jump for.
Contact Neil Trigwell about this page: