St Andrews and East Neuk Girls' Football Club
Tue 6th August 2019 at 19.00 - 20.30
Reception - Fiona Roger Menu Choice - George Donaldson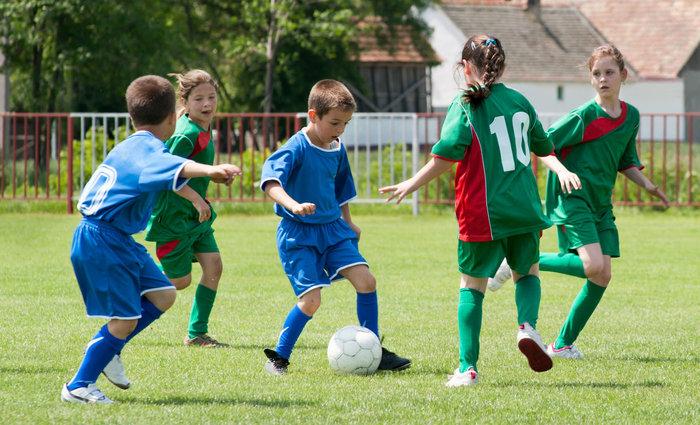 The St Andrews and East Neuk Girls' Football Club didn't have an auspicious start in 2014, with only six players signing on to take part.
But the passing of four years has seen a dramatic upturn in their fortunes. This has been mainly due to the input of local man John Drysdale, who began the Club and is now its Chairman.
Currently, the Club has 63 players, 8 coaches, and 5 teams incorporating girls aged 9 to 16.
John, whose corporate career was in IT, moved into the world of football 12 years ago and had various posts as commercial manager and youth development manager with senior teams Airdrie, East Fife, Cowdenbeath and also with his home team – and favourites – Raith Rovers.
He also performed similar duties for Junior teams St Andrews United, Tayport and Glenrothes.
For a few years John also drove the St Andrews and East Neuk Community FC, which included the local Colts, United, Amateurs and University teams, plus Pittenweem and the Walking Football Club based at the University Sports Centre.
John told the audience that a lack of volunteers and commitment sadly led to the demise of the Community Club earlier this year.
However, his disappointment has been tempered by the growth of the Girls' FC. He has attended SFA working parties which aim to develop women's football in Scotland with the emphasis on high levels of behaviour, codes of conduct and sportsmanship. Or should that be classed as "sportswomanship"!
This group had in fact helped to create the Scottish international team which distinguished itself in the recent women's World Cup competition in France. And, said John, maybe one of the 63 girls in his group will go on to play in future World Cups.
For the local Girls' club, John has succeeded in attracting some sponsorship which has funded match kits, rain jackets and other items. He is always seeking other volunteers to help develop the club and provide resources for further growth.
This year the Club's under-11 team won their league, which includes teams from Fife, Dundee, Tayside and Perthshire.
In a further bid to strengthen the growth of the Club, St Andrews and East Neuk Girls' FC have joined forces with AM Soccer in Cupar.
President John Fernie's vote of thanks praised the inspirational work John and his colleagues were doing to have young people involved in sport.