Membership/ Godalming Woolsack welcomes 2 new members
In July 2019, Godalming Woolsack welcomed David Hunter and Matthew Clay as new members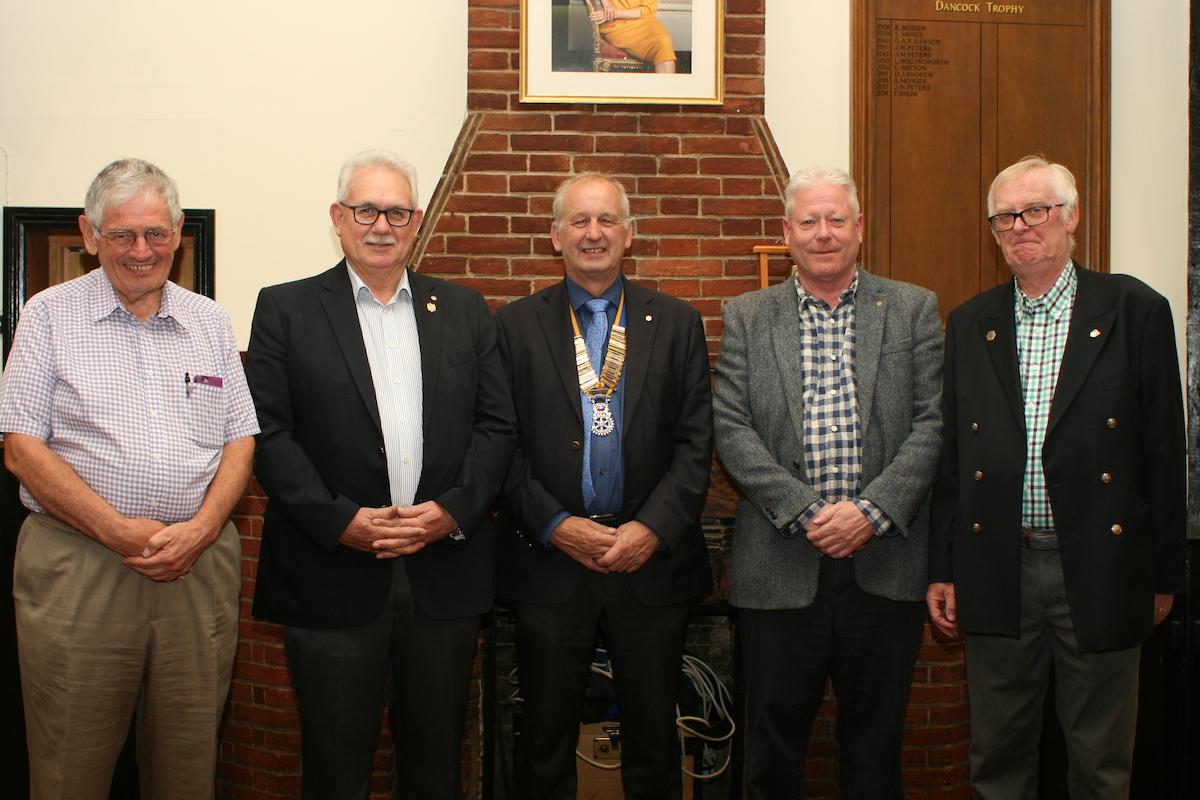 Inducting new members into Woolsack does not happen often but this year in July we managed to induct two new members on the same evening.
David Hunter, until recently a local councillor for Godalming and an active member of the community, and Matthew Clay, Chairman of Godalming Town Football Club and also an active member of the community, both said how pleased they were to join the club and how much they look forward to getting involved in any of the club's activities.
We wish them both a long and rewarding life of service with Rotary.
The photo shows from left: Mike Poulter, David Hunter, Pres. Andy Jeffery, Matthew Clay, David Allen