EASTINGTON COMMUNITY LAND TRUST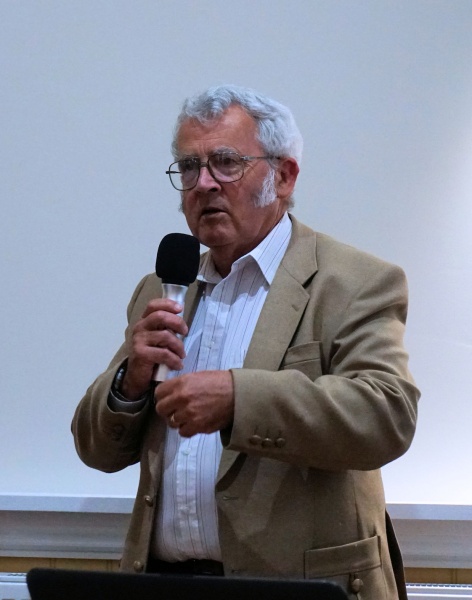 Presentation by Tom Low, Secretary Eastington Community Land Trust, about the work and the development they have just started.
Tom is an old friend of the club who has talked to us before about the Community Orchard and tonight told us about the plan by ECLT to build 23 new affordable homes for the people of Eastington.
In the 2013 Eastington Parish Plan a need for smaller affordable homes was identified, particularly for local young people who want to stay local but cannot afford the expensive new homes being built by large developers, and the ECLT was formed to develop a site at Claypits to meet this need. Community Land Trusts are a development of a long history of community ownership of land and housing but the present model has been imported from the USA and now there are over 170 CLTs in England and Wales. Tom explained how the ECLT was developed with an enthusiastic and committed Board (over 59 meetings so far!) and has over 100 members in the community. Working with Homes England and the Aster Housing Association the ECLT has now found the finance and a partner to begin work – which we can already see on the west side of the M5 motorway.
Club members were in awe of all the energy and commitment that Tom and his fellow Board of trustee members have put into developing the Trust and achieving the notable success of starting a development that will be a huge asset to the village of Eastington and transform the lives of people who are able to stay in their local community in affordable housing.
Charles Buckley