Communications during WW2
Tue 23rd July 2019 at 19.00 -
False News - stage one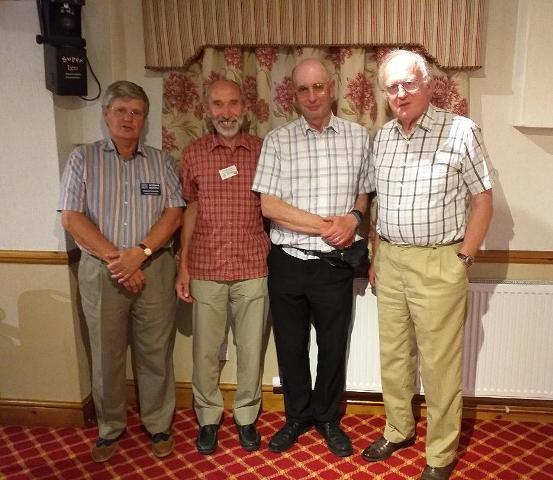 Tuesday the 23rd of July saw David Crawford presenting part 3 of his World War 2 history. This presentation was based on "Communications" during WW2 - a great many of which were false information broadcasted to deceive the German Army. Thank you David for a very informative presentation.
Also present this evening was Assistant District Governor Norman Waddell, of the Rotary Club of Mid Wirral.
Thank you David M for organising this speaker evening.
Dydd Mawrth y 23ain o Orffennaf, cyflwynodd David Crawford ran 3 o'i hanes am yr Ail Ryfel Byd. Roedd y cyflwyniad hwn yn seiliedig ar "Gyfathrebu" yn ystod y Rhyfel - llawer ohonynt yn wybodaeth ffug a ddarlledwyd i dwyllo Byddin yr Almaen. Diolch i David am gyflwyniad llawn gwybodaeth.
Hefyd yn bresennol oedd Llywodraethwr Cynorthwyol y Rhanbarth, Norman Waddell.
Diolch i David M am drefnu'r noson.