GLOUCESTERSHIRE AND WARWICHSHIRE RAILWAY



The Honeybourne Line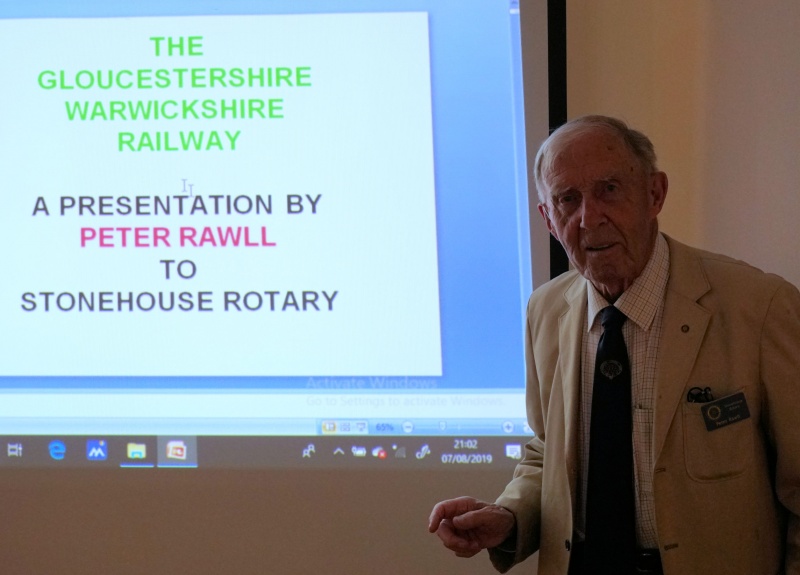 Honeybourne railway station serves the village of Honeybourne in Worcestershire, England. Opened in 1853, it is on the Cotswold Line and was formerly a busy junction with five platform faces, also serving trains on the Great Western Railway's Honeybourne Line between Cheltenham Spa and Stratford-upon-Avon, which formed part of a strategic route between the West Midlands and the West of England.
The station was closed in 1969, after the withdrawal of stopping services and closure to freight, and the whole of the Stratford to Cheltenham line was closed in late August 1976, after derailment of some wagons on a goods train damaged a section of the track. Honeybourne was reopened in 1981, in connection with residential development near the station. The Heritage Gloucestershire Warwickshire Railway have reopened the 14-mile section of the 22-mile-long Honeybourne Line, between Broadway and Cheltenham Racecourse, and hopes to extend its operations a further 5 miles, to Honeybourne, for which Network Rail has made passive provision.
Peter outlined the painstaking work done to restore the line, including the failry recent edtension up to Broadway. Maybe to Stratford one day?? Peter's first=hand experience as a long-serving volunteer for the line was a joy to remember. He had covered a number of roles,. culminating in being Station Master.
We remembered a Club outing several years ago to a friday evening event - the Cheltenham Fryer!! Ah, great fish and chips.