/ Donations from Wheels 2019
Wadebridge Rotary donates proceeds from Wheels 2019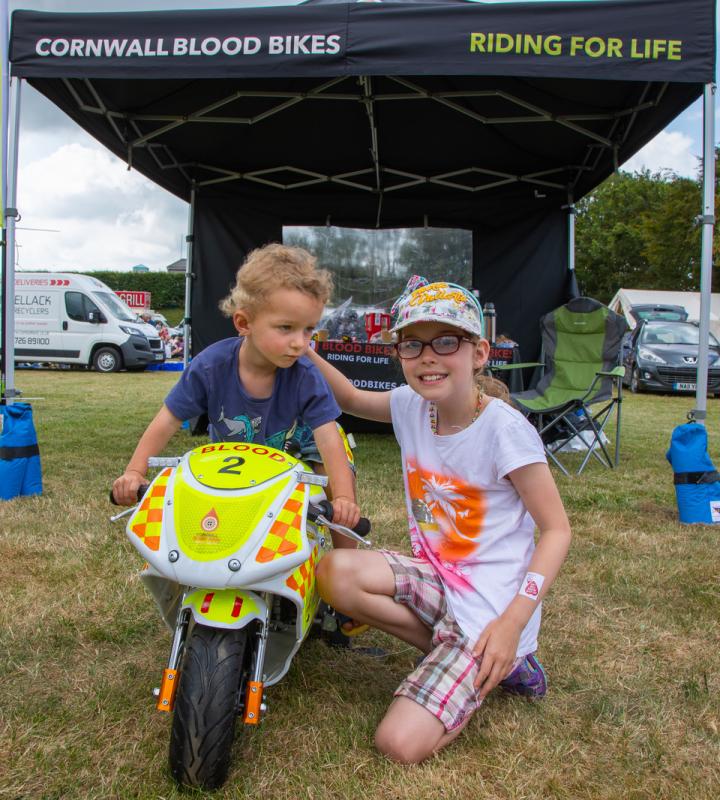 Wadebridge Rotary is delighted to announce the list of local groups and organisations to benefit from the £28,000 raised by Wheels 2019.
The headline charity, Cornwall Blood Bikes, received a donation of £6,000 plus additional sums raised through the Local Giving page set up for the event. Ian Butler of the Blood Bikes said: "This phenomenal donation will fund one of our BMW 1200 RTPs for the entire year, that is fuel, trackers, tyres, camera and so on. Thank you once again for a fabulous day and such an outstanding donation which means so very much to us and in turn will do so much to help the people of Cornwall."
A further twenty organisations also received donations.
£2,500 Sunrise Appeal
£1,500 Chestnut Appeal
£1,500 St. Petrocs
£1,500 Cruse Cornwall
£1,500 Wadebridge Foodbank
£1,500 Restormel Mind
£1,500 People & Gardens
£1,500 RABI
£1,000 FLEET
£1,000 Friends of Bodmin Hospital
£500 Gaia Trust
£500 YZUP Addaction
£250 Camel CSA
£750 St. Minver Scouts
£750 Bodmin Lions
£150 St Minver Band
£500 Wadebridge Scouts
£700 Concern Wadebridge
£150 Blue Angels
£100 Cornwall Rescue Group (East)
Over £2,000 has been retained to support future donations to local charities and projects.
Wadebridge Rotary thanks all who attended and contributed to the total amount, which will benefit local Cornish charities.
Report by Kevin Smith. Photo by Jane Pickles