Music By The lake
Mon 26th August 2019 at 13.00 - 18.00
Over £4000 raised for charity.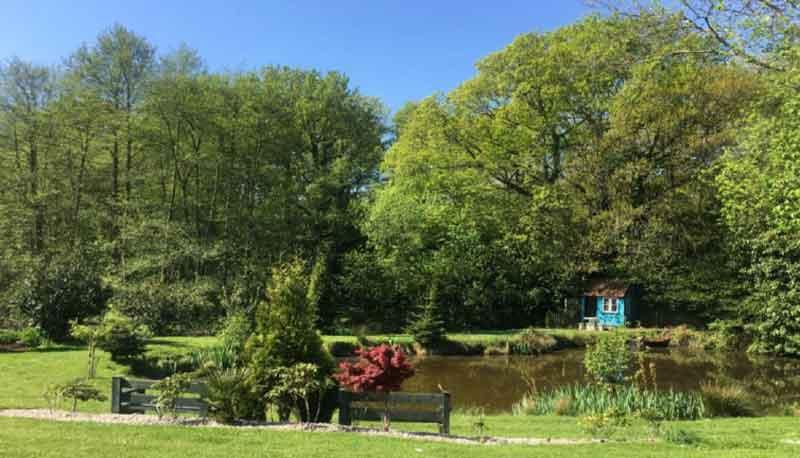 How can you describe August Bank Holiday Monday? A scorcher, a cracker, beautiful, fantastic? It doesn't really matter because we raised over £4000, a record sum, from Music by the Lake.
It was a day of records at the annual Rotary Club of Senlac's Music by the Lake held on August Bank Holiday Monday. Record attendance, estimated at around 400 people, on a scorching hot day brought out people, many with families, to listen to the great 60's, 70's and 80's music from local top group, The Rockitmen, who were well supported by Hannah Brown Music and Gabriella Hill. The audience spread around the large garden with their picnics in the open or under gazebos to make the most of the shade while the music played. For many it was their first time attending but all were certain of one thing, they will come again, "It's a great environment, such lovely surroundings, to listen to music and it's so family friendly, too", said a visitor from Westfield. Other visitors came from much further, New Zealand and Crete!
Initial estimates are that over £4000 was raised for local good causes with the Oliver Curd Trust being the main beneficiary this year. The Oliver Curd Trust was set up in 2008 by Oliver's parents, Richard and Sarah, in memory of him after he sadly died from Ewings Sarcoma in 2006. With two caravans in Hastings, the Trust provide holidays for children with cancer and other life threatening illnesses and their families, including those recently bereaved, to provide some respite for them. More information may be found on their website www.theolivercurdtrust.org
Marcia Bryant who organised the event for Senlac Rotary, said,"It was a fantastic day and a fantastic amount of money was raised thanks to everyone who helped and came along. I want to thank my parents, Pat and Judy Connor, for the use of their wonderful gardens again. What a day!". And it's also thanks to all those who helped organise before and on the day. A brilliantly successful event!