Sep 2019 Visit the unique Archive at Kings College & optional meal.
Thu 19th September 2019 at 5.30 pm - 9.00 pm
Meet at the Porters Lodge 5.30pm. Guests very welcome. Book ASAP with Alan F. (Second Group starts 6.20pm).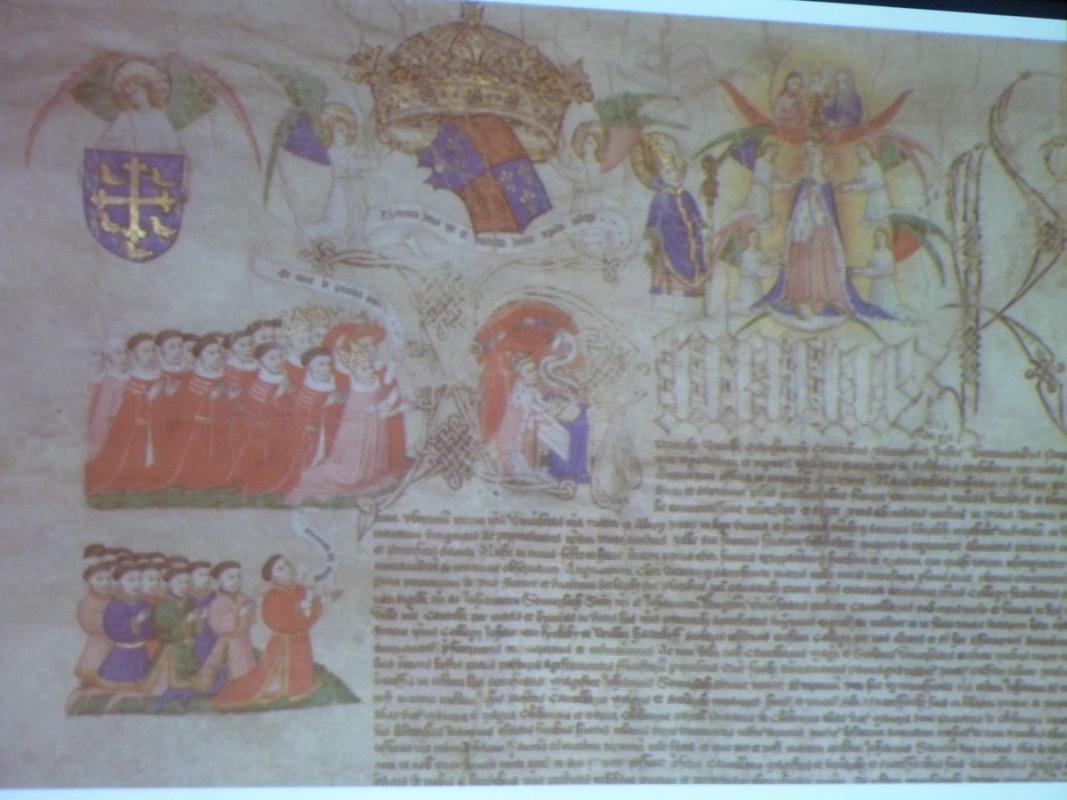 Sign up NOW with Alan F and mention what would interest YOU the most !
Today we have a rare opportunity to see original documents either about College alumni or from the Colleges own history - in the Archive Reading Room with the experts on hand.
This follows on from the talk that Head Archivist Patricia gave to the club recently. The presentation photos were riveting enough - now see some of the originals in the 'flesh'.
The maximum number will be 2 groups of 15 - so lots of room.
A reasonably priced hot/cold buffet in the Grad pad's (Granta Place, near Scudamores) excellent dining room is suggested - optional on the day (kitchens close 8pm).
Possible choices include :
Treaty of Versailles - JMKeynes.
Rupert Brooke letters
First edition Old Possum TS Elliot
Alan Turing papers
Sir John Harrison of Flushing Toilet fames
Sanger docs
Brenner docs
Historical College Accounts
Medieval illuminated doc