Oct 2019 3 Days of Peace & Conflict talks & discussions - VI Form Students
Mon 7th October 2019 at 09.00 - Wed 9th October 2019 - 16.00
Eight local VI Form classes are involved in special opportunity to meet and talk to a Master students from Bradford University specialising in Peace & Conflict.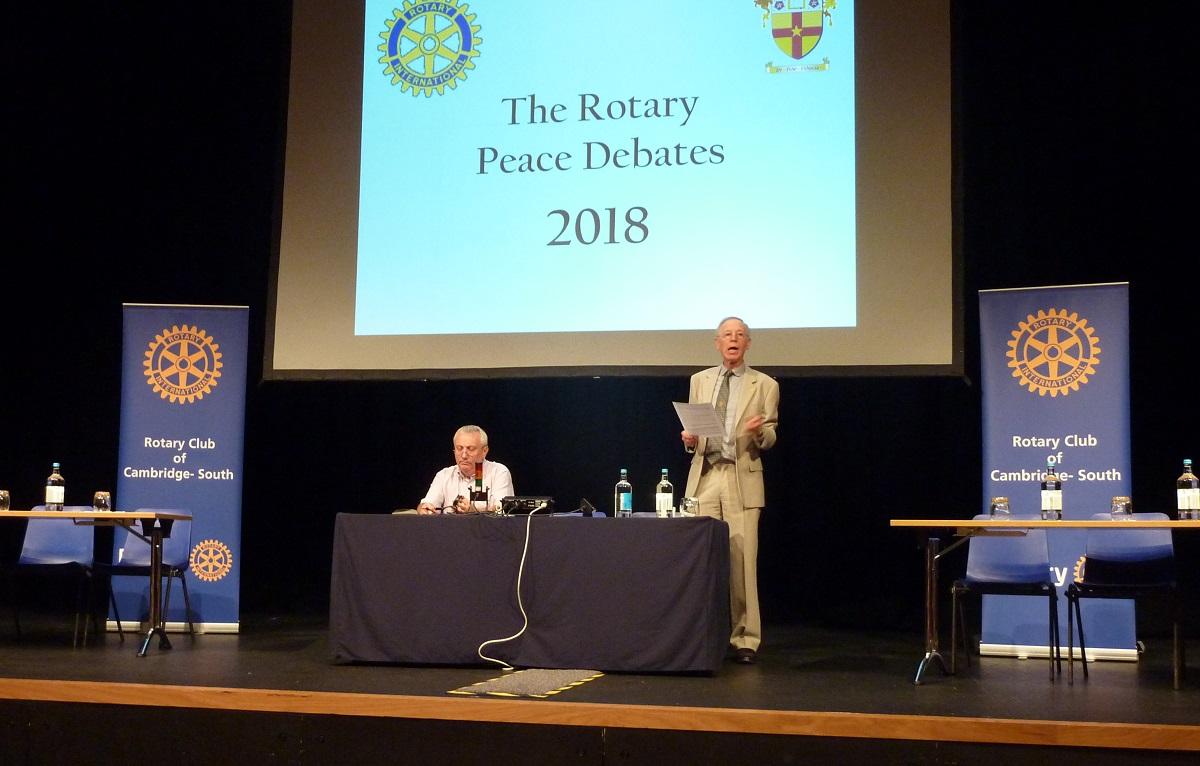 Peace & Conflict Resolution is a hot topic for the Worldwide community. Rotary supports a special education program that brings students from across the world to study at Bradford University. They have all come from troubled areas of the world and hearing their personal stories has a profound effect on those who hear them speak.
This years Masters student is Iranian born Elaheh Pooyandeh.
Her work so far has been mostly focused on raising awareness about chemical weapons as well as peace education and she has engaged with different groups of people including veterans, youth and national authorities. She has also worked on gender equality as well as child protection.
The Cambridge-South Rotary Club organises a series of events each year with our local schools over 3 days.
The last day culminates in a thoughtful debating competition between teams of 3. The 4 teams will debate 2 different topics and our experienced judges will listen and observe very carefully. Following recognised Debating Guidelines they award points to each individual and at the end give very focused feedback on what they have experienced. See seperate page for 9th Oct 2019.
Organised and sponsored by the Cambridge South Rotary Club.