A talk expected to be about a tractor restoration, amended !!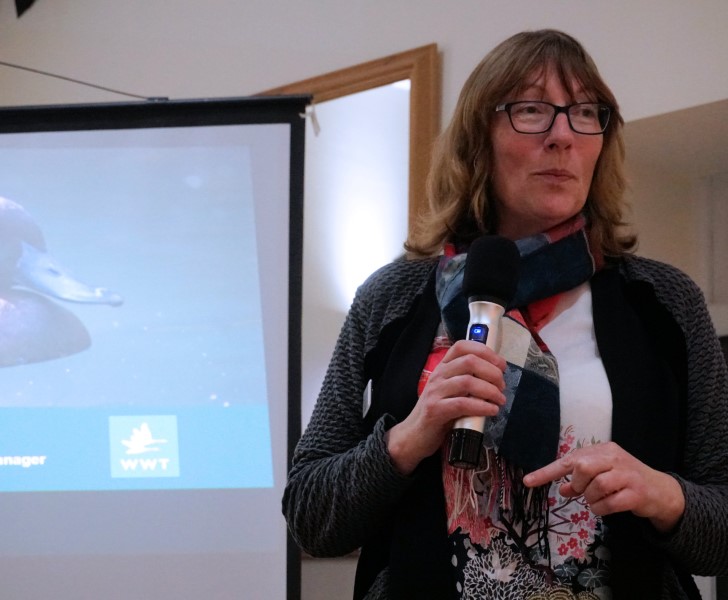 As Jackie was able to bring news, hot off the press, she felt it was an opportunity not to miss:
Pochard, a duck thought to have become extinct in its native Madagascar, discovered in tiny numbers!! How to to support its recovery? Against a backdrop of political unrest, extreme poverty, and an ecological background in turmoil, she told of the incredible difficulties, in securing , they hope, its survival.
The dedication of the team, has to be admired, and as always, Jackie made a strong case for conservation against enormous odds.
We enjoyed delightful company, from a very enthusiastic speaker.
Sorry, but glad the tractor missed out.
Mike Shillitoe