Oct 2019 Speaker Jonathan Edney - Cambridge Food Bank.
Mon 28th October 2019 at 18.30 - 21.00
A GUEST NIGHT. NOTE later time. A meal followed by a talk. Speaker Host - tbc, Guest Host / Cashier - tbc.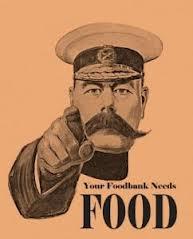 Tonight we welcome guests and family particularly to our Meeting.
After a tasty meal we will enjoy hearing about the Cambridge Food Bank - a charity close to our hearts and often supported by donations.
FOOD BANK DONATIONS welcome on the day - pass to David Adamson or a Franklin !