Polio Eradication Dinner at Knights Hill
Thu 27th February 2020 at 19.00 - 22.00
Guest speaker - Dr Kordo Saeed (micro biologist). Friends and family welcome.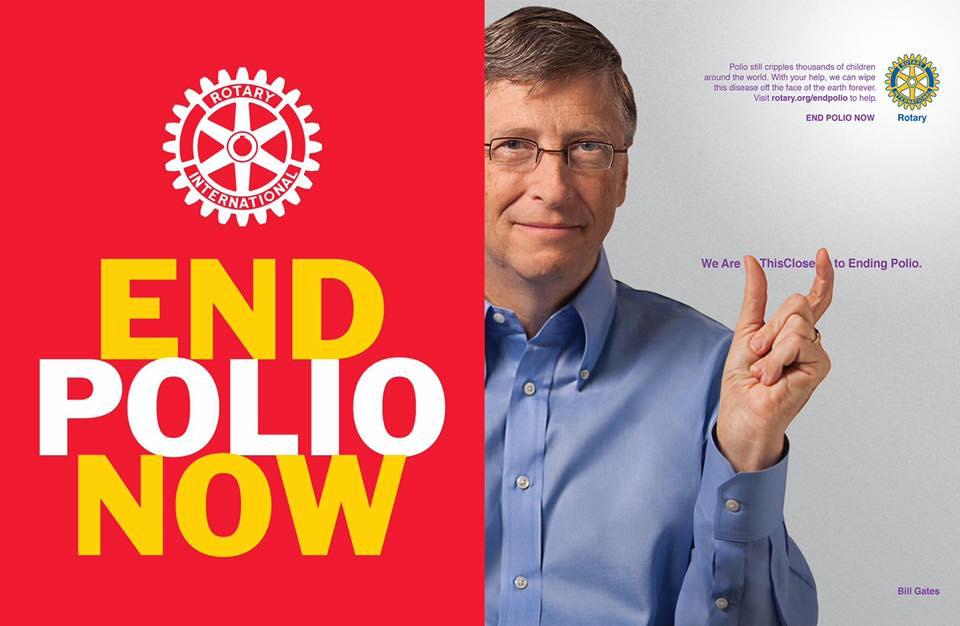 The evening event will offer a two-course meal at Knight's Hill followed by an interesting talk which, on the face of it sounds quite dry but NOT AT ALL. Our speaker, Dr Kordo Saeed, is coming all the way from Winchester at no cost – he is a Rotarian, a doctor (consultant microbiologist who knows all about viruses), a polio survivor and apparently a very amusing speaker – so please put this date in your diary. A board will obviously go around later.
We are going to charge £30/head, which will give a £7 donation to polio which, when you consider the 'Gates' factor, will amount to £21. If we can attract 150 people, and Knight's Hill have agreed this number, then the contribution to the polio fund is considerable.
So please think about coming, bringing friends and family and having informative fun.