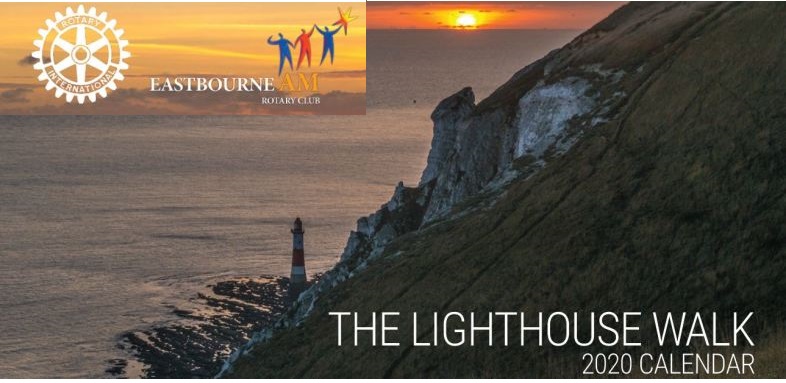 The Rotary Club of EastbourneAM is a member of the world-wide Rotary movement, which is both a social body and an organisation which raises money for worthwhile projects at home and abroad. We meet every Friday morning at Chalk Farm Hotel between 7.30am and 8.30am. Besides raising funds for charitable causes, we have many social events involving members, family and friends.
If you like the sound of what we do, have a look at our website or come along some Friday morning when you will be made most welcome or email us for further information.
All profits from the sale of this calendar go to local Rotary charities. Thank you for supporting our cause.