Tree planting in memory of Past President Syd Howarth
Sat 2nd November 2019 at 14.30 - 14.30
Tree planting in Memory of Syd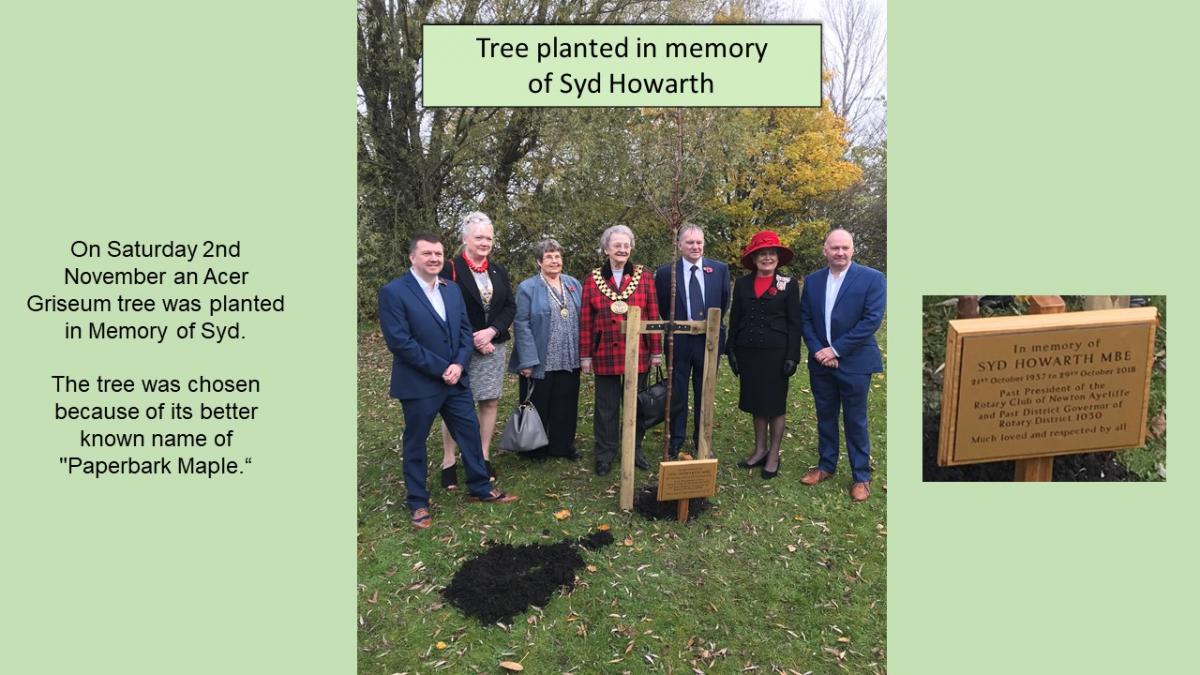 Tree planted in Memory of Syd
On Saturday 2nd Novemebr the The Lord Lieutenant of County Durham Sue Snowdon officially opened Sydney House in Newton Aycliffe Business park. The former Newton Press building has been refurbished by the Howarth family and has been named after their father "SYD"
Following the opening of the building a tree was planted next to the Rotary sign near the blue bridge in memory of Syd by President Jean Thompson. The tree was an Acer Griseum which is known as the "Paper-bark maple ". The choice of the tree was very apt as Syd had close connections with the printing business and journalism through his Newton Press and Newton News businesses.
A reception was held afterwards at the Big Club which was well attended by friends and family.