Feb 2020 Annual Charity Cheque Night - Guests Welcome.
Mon 10th February 2020 at 6.30 pm - 10.00 pm
Lovely meal at Girton Golf Club with cheque presentations. Speaker Host - David E, Guest Host / Cashier - Bob.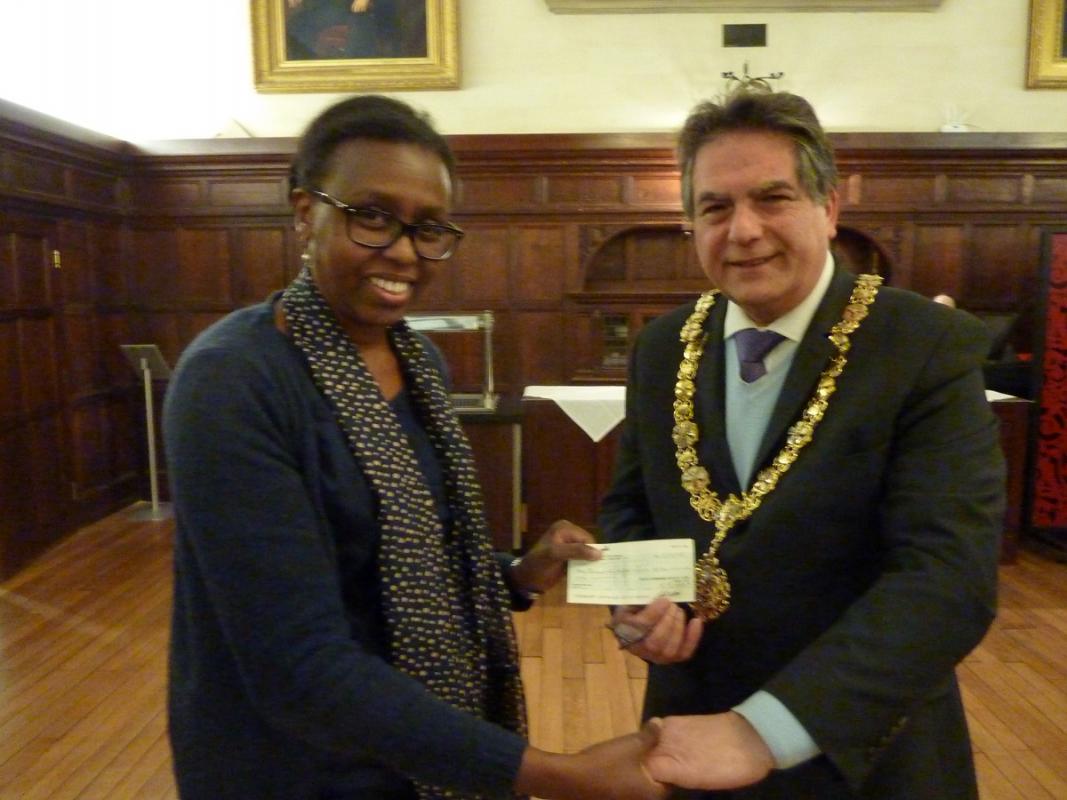 NOTE - Next Years Applications Forms for funding will be available on this website very soon
After 14 days of Cambridge City Car Parking slots in the cold and the rain over November and December, involving over 700 volunteer hours, 4,000 cars and 270 time slots we raised this year the GRAND TOTAL of £36,303 !
WONDERFUL ! - Thankyou everyone who gave their time and energy to make it happen.
Tonight we shared a real tasty evening meal with some of the many charities who will benefit from our efforts this time.
David Ellis our Parking Co-ordinator hosted the evening and made everyone feel extremely welcome.
Over the length of this annual project so far more than £340,000 has been raised.
This year the recipients charities who benefitted from this fund are very varied :
Campod
Winter Comfort
The University Vet School
Caring Together
Headway
Cambridge Reuse
Special effects
Cam Trust
Cambridge Womens Aid
Blue Smile
Gogwheel Trust
Teabag - Ghana
Read Easy
Melanoma Focus
Cambridge Food Bank.
Romsey Mill
Physionet
Shelter Box
Dial a ride
It was very interesting and satisfying to hear how the funds will be focused.