Christmas Bag Packing Fun
.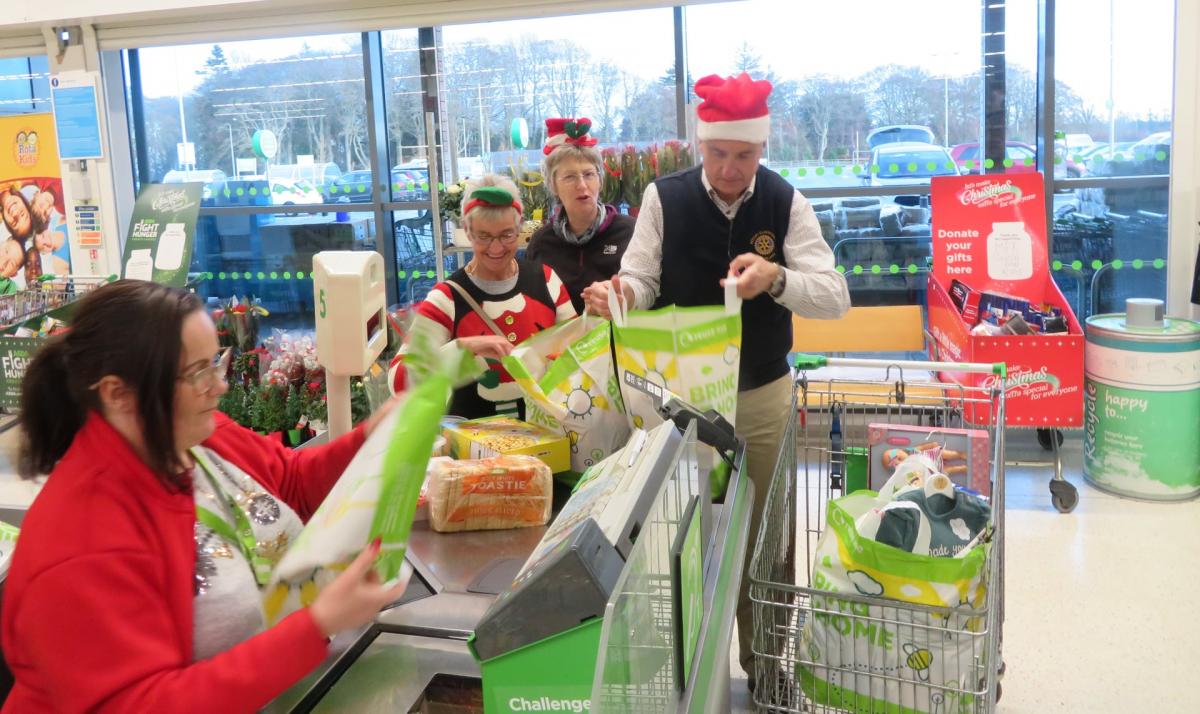 ASDA in Tain very kindly gave the Rotary Club of East Sutherland the bag packing rights on a Saturday before Christmas.
The club split the day with the Dornoch Rotakids, giving them the morning session and the Rotarians did the afternoon, and what a success it was! About £550 was collected from the generous customers as they did their Christmas shopping.
The Rotakids are keen to use their money to plant trees as Saving the Planet is high on the agenda for the young members of the Rotary family. The cash from the afternoon was used to help buy essentials to fill hampers for the families across East and Central Sutherland as Rotary partnered with the Sutherland Care Forum and TYKES to ensure that the needy had a treat this Christmas.
What a fun day we had, dressed in Santa hats, with the joy of young people helping in the community