*Senlac Classic Car Show and Craft Fayre - Stall Registration
Sun 21st June 2020 at 10.00 - 17.00
Like a stall at the Craft Fayre? Here's how to claim your pitch.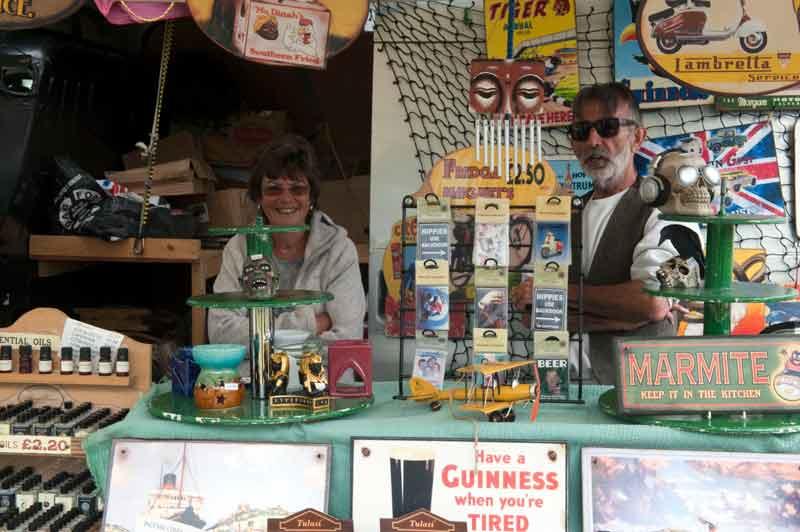 The 28th Senlac Classic Car Show and Craft Fayre will take place on Father's Day, Sunday, 21st June 2020 at a new venue, Park Farm, Junction Road, Bodiam. TN32 5XA.
Preparations are now in hand for this year's Rotary Club of Senlac Classic Car Show at Bodiam. We attract in excess of 400 classic vehicle entries, so it should be a great family day out. Last year's event resulted in us being able to donate almost £12,000 to local and national charities.
This year the donation for a stall remains at £30 for a single pitch and £60 for a double pitch. A discount of £10 per pitch will be given for registered charities. Please download and return the booking form, together with your payment, to the Rotary Club of Senlac Trust Fund.
A vehicle entry pass, one for each pitch booked, will be sent out at the beginning of June and will serve as a receipt. There is space for one, standard sized vehicle to park at each double pitch; once unloaded, single pitch holders will be directed to an on-site parking area.
Please note that owing to the logistics of transport, collection, and delivery, we are unable to provide any trestle tables, or chairs, so you will need to bring your own. In case of inclement weather we also invite you to bring your own tent or gazebo, as we cannot provide tented cover.
Please download the booking form by clicking here: Download booking form
If you have booked your pitch, please see the welcome message below.
A WELCOME MESSAGE TO ALL STALL HOLDERS FROM THE NEW SITE MANAGER,
Pat Connor
After our first show at the new venue last year and, based on comments from stall holders and visitors, we have reviewed our plans and made some changes to the stall layout. We hope you all have a really good day.
To Make Access to Stalls Fairer for Stall Holders, and Easier for Visitors:
· the stall site has been brought forward, closer to the entertainment and food outlets;
· and it has been condensed so the space allocated to each pitch will be the same as in previous years i.e.:-
3m wide by 4m deep, (10 feet x 13 feet) for a single pitch and
7m wide by 5m deep, (23 feet x 16 feet) for a double pitch;
· there will be a 1m space between each pitch that should be kept clear at all times;
· there will be a trading avenue for pedestrians between the stalls;
Parking for Stall Holders
· double pitch stalls will be against the boundary hedge where there will be sufficient room to park a vehicle at the rear of the stall;
· single pitch stall holders will be directed to an on-site parking area, to which they should proceed as soon as goods are unloaded;
Late Arrivals/ Early Leavers are Potential Health, Safety and Insurance Risks:
· all vehicles must be removed from the trading avenue by 9.45am, show opens at 10am;
· no vehicles can return to the trading avenue until the show closes at 5pm;