The IRON LUNG that helped Polio Sufferers. CANCELLED
Sun 13th September 2020 at 10.00 am - 5.00 pm
Unfortunately, Frampton Country Fair has been cancelled for 2020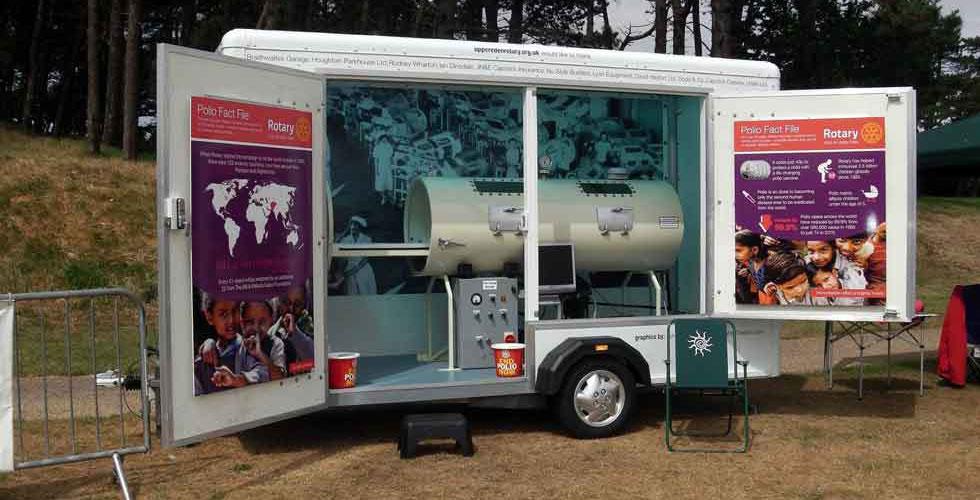 Trying to rid the world of Polio -FOR EVER
A major campaign of Rotary worldwide for many years, alongsde the World Health Organisation and the Gates Foundation.
Can you imagine spending your life in one of these Iron Lungs in order to stay alive?? Couintless people had to many years ago.
Come along to the Frampton Country Fair and have a look see, and help Rotary's work to finish the task or eradicating Polio from the world FOR EVER.
Learn more about Iron Lungs - here and here, and of the Rotary End Polio Now campaign here.