April - June 2020 Food Bank Appeal - any goods very welcome !
Wed 1st April 2020 at 9.00 am - Tue 30th June 2020 - 11.00 pm
David Adamson & Suzie are co-ordinating our efforts to help.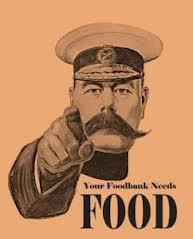 In these particularly difficult times the Cambridge Food Bank is being heavily relied on by a lot of the city community. The Club continues its efforts to support its activity with volunteer time and donations of food and toiletries.
In March 2020 £400 of extra funding was sent their way.
David & Suzie are also collecting bought donations as often as possible.
Do let them know if you have anything you can contribute.
THANKS TO ALL !!