Helping West Berks Mencap
A big thank you to all those who have provided invaluable help to West Berks Mencap during the Covid-19 pandemic.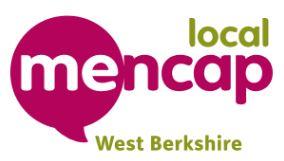 West Berks Mencap have been doing fantastically well supporting clients during this challenging time. Gill as a Trustee and Graeme as non-exec President have become involved, seeking to help where they can. The 70 front line staff are incredibly low on PPE and unfortunately can no longer source from NHS suppliers. A call was made to Newbury Rotary for assistance and they came up trumps for potential contacts. This has helped source donations from local companies.
Alison Stanton Chair of our Phoenix Satellite Club recommended Kosnic Ltd on Bone Lane. Amy Stephens in HR and Facilities was extremely helpful and resulted in Kosnic Ltd donating 100 Goggles with breath valves, 200 Full Face visors, 100 Protective Suits and 2000 disposable face masks. The equipment has been collected and delivered to WB Mencap. A huge thank you to Kosnic Ltd!
@kosnicuk
#kosniclighting
Pete Lumber from The Newbury and Newbury Gin offered to donate and has added WB Mencap to his hand sanitizer production commitments. 70 hand sanitizers with 3 x 5 litre refill canisters have been recieved. A huge thank you to the Pete who has has agreed to meet our sanitizer needs going forward. Sanitizers are currently going out to front line, care homes, meals on wheels, the hub and 10 doctors surgeries, schools where key workers children go to, Vets, Air ambulance, West Berks search and rescue, Fair Close day centre, the Soup Kitchen and now WB Mencap!
@137gin
#137gin
The final huge thank you of the day goes Carl Stecker of English Provender and Ed Cooper (from Priory Road). The plan is for WB Mencap to receive a donation of approx. 2000 shoe covers + 2000 mob caps which will be a fantastic help!
Also:
Thank you, Peter Harris, formally of Wilkins Chimney Sweeps who has kindly given me a bag of overshoes .
Thank you, Gary Poulson of The Volunteer Bureau who has kindly donated 250 face masks.
Thank you, Christina Mackey for donating a box of gloves
Thank you, Shield Wilshire who have committed to donating 70 full face visors. #communitymatters #freefaceshields #visors #freePPE