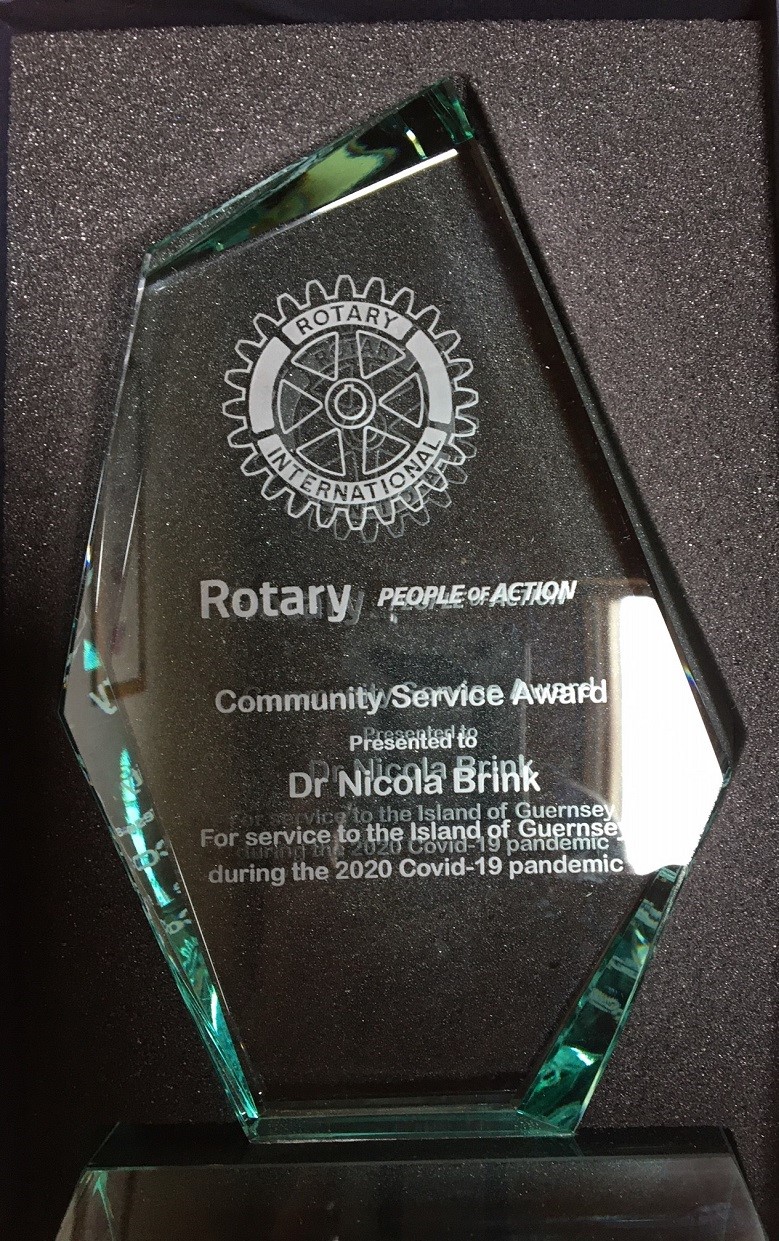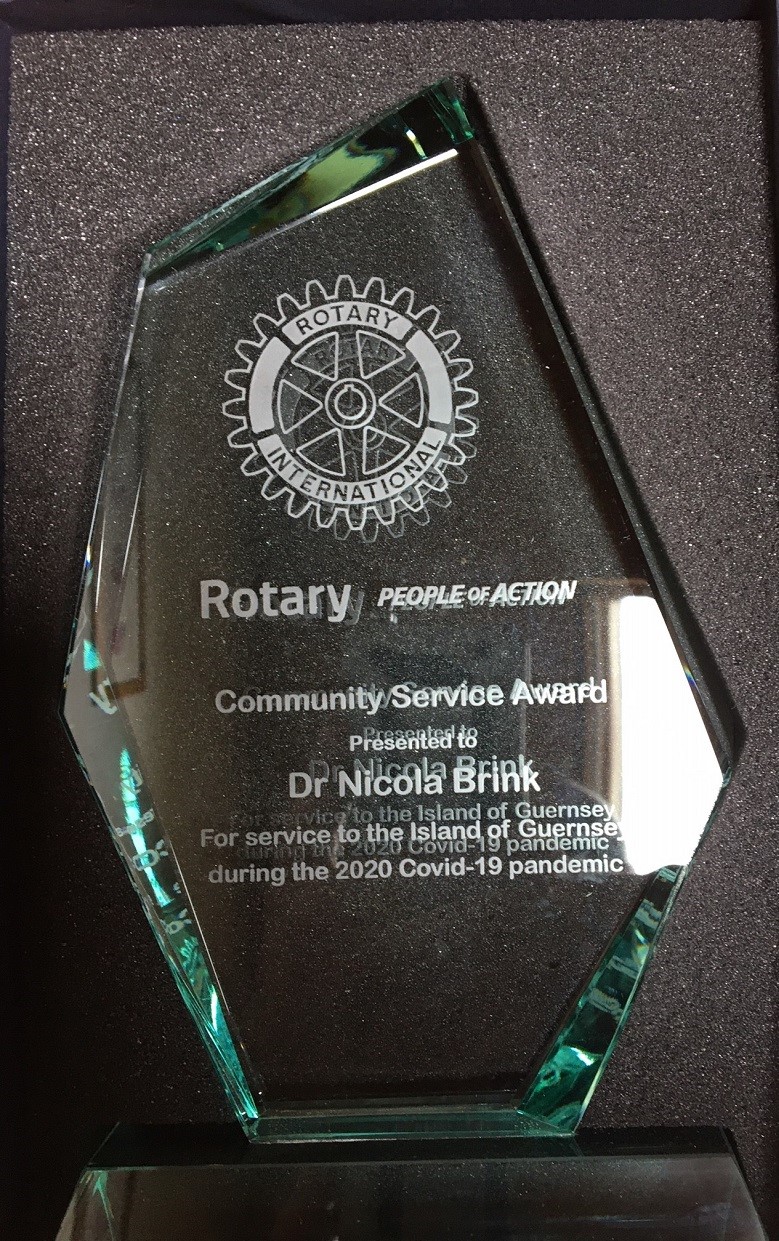 On the evening of Wednesday 29 July Dr Nicola Brink was granted a prestigious Community Service Award by the Rotary Club of Guernsey. The engraved citation read, "For service to the Island of Guernsey during the 2020 Covid-19 pandemic". The award was presented in the presence of 72 club members and their guests following a presentation given by Dr Nicola Brink who spoke on her experiences during the Covid-19 campaign at the club's supper evening.
Club president, David Parish, thanked Dr Brink for all that she and her entire team at Public Health had achieved on behalf of Guernsey's community. He said; There can be no greater example of our club's motto of 'Service above Self' than the uncompromising dedication so generously given by Dr Brink in steering the island through its biggest public health challenge in living memory.
"Dr Brink's expertise, work rate and dedication to the task at hand are only matched by the calm and reassuring manner of her briefings which leave us all feeling informed and secure in the knowledge that everything possible is being done on our behalf in unprecedented and frightening circumstances. The contribution of her and her department transcends anything that most of us will experience in our own working life."
On receipt of the award, Dr Brink responded; "Thank you on behalf of the whole team, I am receiving this on their behalf".
Dr Brink was born in South Africa, studied to become a doctor in Cape Town and was one of the first doctors there to specialise in virology. She was then offered a job at University College Hospital (London) where she stayed for 13 years and even contributed a chapter to a book called "Clinical Virology" which is regarded as the virologist's bible. She moved to Guernsey with her husband (a surgeon) in 2003 and performed a number of roles within the Board of Health, becoming Director of Public Health in 2018.
In 2019, at her insistence, an exercise involving a hypothetical pandemic was carried out, as she was convinced that it was a question of "when" and not "if" one occurred. In view of the events of the past six months, how prescient was that!
David Parish President, Rotary Club of Guernsey 30 July 2020
P.S. Dr Brink was interviewed by Lorraine Kelly on the ITV breakfast show on Wednesday 10 June. Please click HERE to view.