Aug 2020 Bank Hols BYO Picnic to Harlton
Mon 31st August 2020 at 4.00 pm - 7.00 pm
Outdoor Event in John's lovely spacious gardens.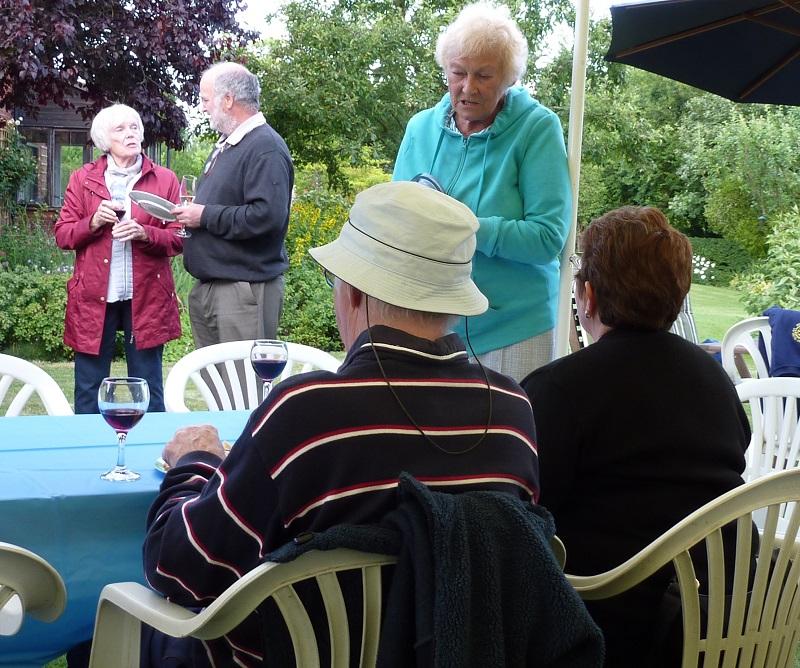 BIG THANKS to John and Penny for their great hospitality - it was so nice to see everyone in person after all this time !
Pics to come !
Bookings with John.
John H has been kind enough to open his lovely garden to us all.
Unlike previous years it will be an outdoor Bring Your Own Picnic (and cutlery, crockery, drinks etc.) - some tables and chairs will be available. The kitchen toilet will be available for use.
The idea is to be in sociallly distanced groups and to only share common tools etc to the degree you personally feel comfortable with.
In these Covid times we want to avoid anything that encourages too close a contact.
Currently we are limited to 30 people but rules are changing all the time - keep an eye on this page.
Track and Trace list on record - juts incase.