iPads for Schools 2020
Hayward Heath Rotary, Friends, and Rotary District collected funds to allow schools to purchase iPads
At this time of educational crisis we have identified a need for iPads for some families in our community who do not have access to a computer.

These would be allocated by schools themselves. The two primary schools under Warden Park Academy have applied for funds under the government scheme but would still benefit from additional help.

We have managed to raise £1300 from from Rotary members, friends and Rotary District. The funds will allow the purchase a number of iPads and any contributions towards this would be greatly appreciated.

If you are interested in supporting this worthy cause you can do it 2 ways, either by the link to the Donate page:
http://easydonate.org/HHR2
Or by Text / SMS donations:
To donate £1: text HHR2 to 70201
To donate £3: text HHR2 to 70331
To donate £5: text HHR2 to 70970
To donate £10: text HHR2 to 70191

Rotarian Roger Townsend of Haywards Heath Rotary recently visited Warden Park School and was warmly welcomed by the Head of Warden Park Academy Dom Kendrick.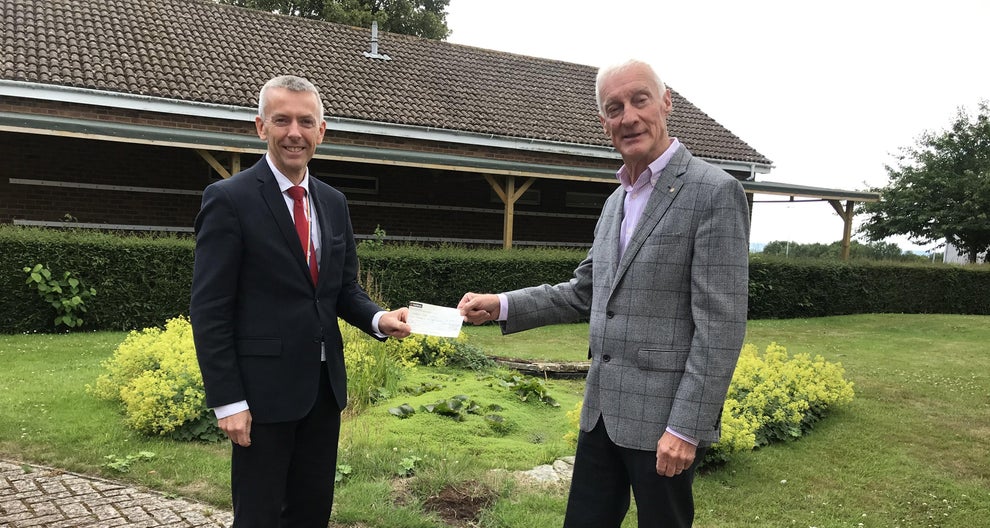 We are delighted that we have been able to support Warden Park Academy with a further 3 iPads, this was mostly funded due the generosity of Craig Baines and his running club, a virtual club Craig set up to support other runners unable to attend big events this year. We also had some matched funding from Santander and then as a club, we topped it to make 3 iPads.