Sale of antiques/collectables
Wed 30th September 2020 at 8.30 am - 2.30 pm
A sale of antiques/collectables donated by members of Hungerford Rotary Club. All proceeds for Rotary Charities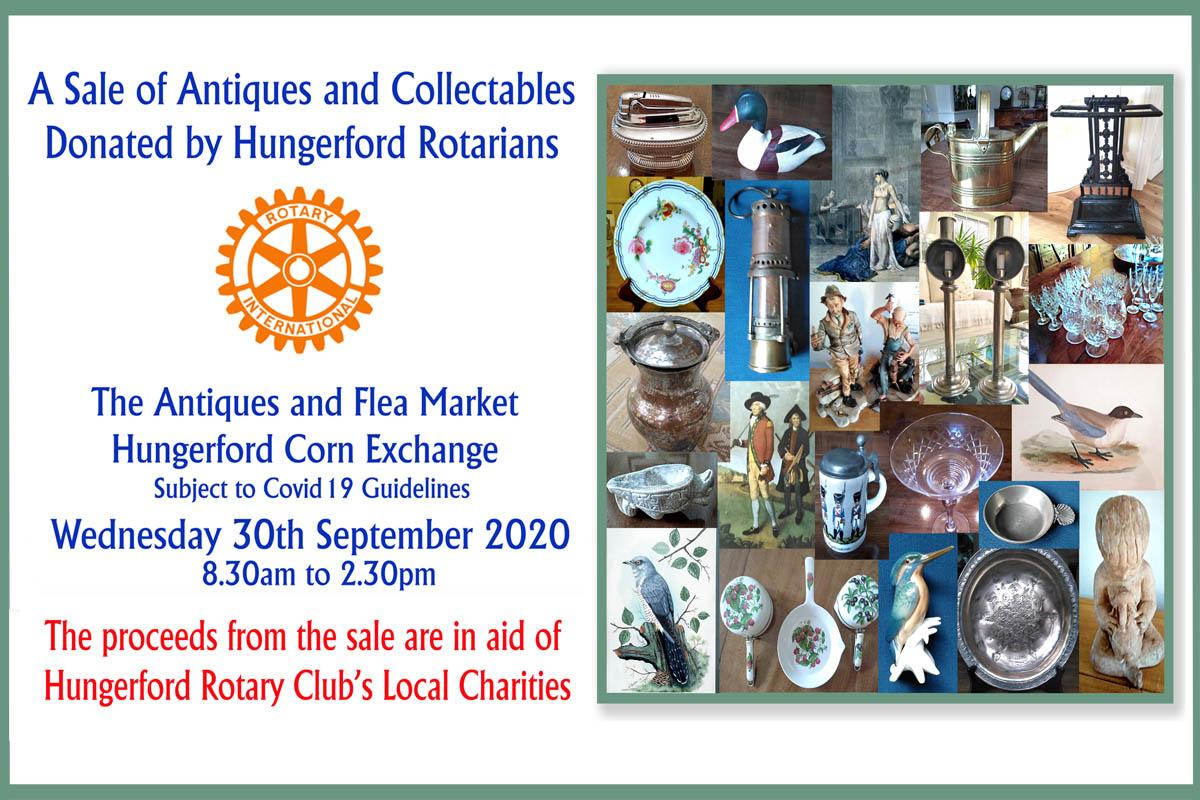 Back at the start of the year Tony Cornick came up with a fund raising idea of asking Rotarians to donate collectables from their home so that they could be sold at the Hungerford Flea Market to boost the club's charitable funds.

But along came the pandemic and the sale was was put on hold ....... until now. Yes, the sale is back on again!

Come along to Hungerford Corn Exchange on Wednesday 30th September 2020 and grab yourself a bargain.