Tue 24th November 2020 at 7.30 pm - Sat 28th November 2020 - 3.30 pm
Rotary is one of the world's largest and most successful Global Membership and Humanitarian Service Organisations. Join us and discover the world of Rotary!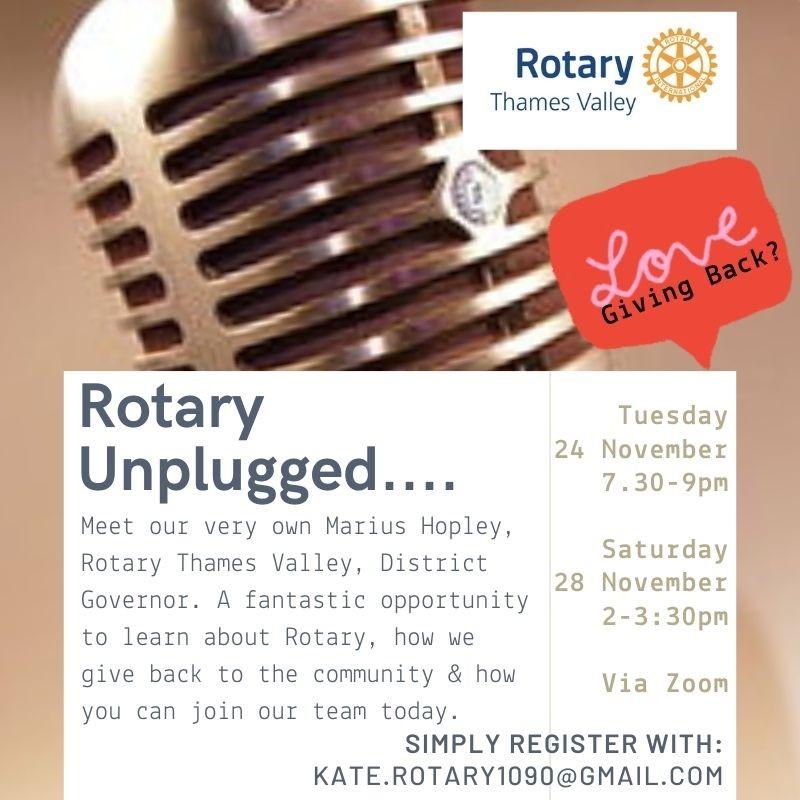 Show related pages
Volunteer with Rotary and help make good things happen!
If you would like to join us please email: kate.rotary1090@gmail.com
Meet our very own Marius Hopley, Rotary Thames Valley District Governor.
A fantastic opportunity to learn about Rotary, how we give back to the community, and how you can join our team today!