SUNDAY 20 DECEMBER 2020
Following Buckinghamshire's inclusion in COVID Tier 4 Saturday Evening

SANTA regrets he will NOT BE AVAILABLE on SUNDAY 20 December
and saddened this will disappoint the many children who have booked to meet him

However Santa looks forward to welcoming everyone to his Grotto next year
and sends Christmas Greetings to all
Santa's Management Elves
SANTA'S CHRISTMAS MAGIC 2020

After many successful years of Santa's Grotto
with our partners at Haddenham Garden Centre

We now present what is possibly
THE FIRST 'DRIVE THRU SANTA'
A fun event where Children can talk with Santa while staying Covid safe

IT'S FREE
TICKET ENTRY ONLY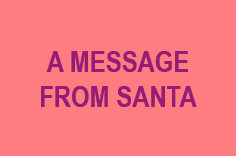 Santa's final weekend
19 and 20 December 2020

11am to 1pm and 2pm to 4pm Saturday and Sunday

Haddenham Junior School, Woodways, HP17 8DS

Santa had a brilliant first weekend 12 and 13 December 2020
So many smiling faces and wonderful feedback on social media:
Drive Thru Santa was lovely
and we managed to chat to some organisers there on Saturday
So stay tuned to redkiteradio.com to hear more
A huge well done
Annette
Thank you for this lovely Santa Grotto
Drive Thru Experience
One very happy little boy
Thank you for organising the Santa Drive through on Sunday
My grandchildren loved it
Christine
Wow! Can't thank Haddenham Rotary enough for pulling this out of the bag
Coronavirus has created so many negatives in 2020
but visiting a "Drive Thru Father Christmas" was a fantastic highlight
for my 3 1/2 year old daughter and her 43 1/2 year old Dad and 3? year old Mum
A fantastic Santa, and great Elves not fazed by the rain
Alasdair
Thank you to Haddenham Rotary for our Drive Thru Santa visit
What a lovely Santa and Elf
They chatted for a good 10 minutes and it was great
our son just had a fab conversation rather than expecting a present
I preferred this to normal Santa visits where we are teaching kids to focus on possessions!
Clare
Big thanks from us too - Santa was fab
and huge thanks to Santa's Helpers too
for being out in today's weather - Christmas heroes!
Louise
It's simple to PRE-BOOK your entry time slot here: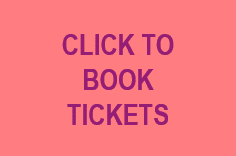 CHILDREN
If you email your Santa Christmas List to:
santa2020@haddenhamrotary.org
Rotary will give them all to Santa when he goes home to the North Pole

Click to download our Poster: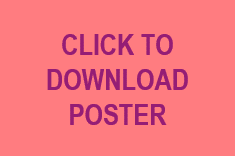 Will you help support us by making a donation?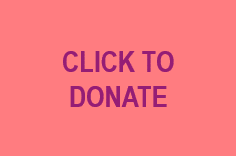 All donations will go to support the Haddenham Junior School Forest Project
and other local good causes
Find out more about Haddenham Rotary

If you enjoy having fun while helping others less fortunate than yourself,
we invite you to contact us to find out more
Use your business and social skills, and professional resources
to benefit people less fortunate than yourself
Forge new friendships, exchange ideas and help us deliver humanitarian aid
with lasting benefit to local, national and international communities
Your business life can benefit too
Ask about helping with our events or to join one of our meetings